How to Fix Outlook Keeps Asking For Password? – Quick Solution
According to the user base and popularity, Outlook is one of the best and widely used email client platform for business communication perspective. Outlook provides easy to use interface with top security protocols for effective secure communication. But after the recent Windows 10 up-gradation, Outlook user have to face certain issues such as Outlook keeps asking for password, Outlook 2016 not accepting password and much more similar types problems. Therefore, for solving Outlook keeps prompting for password 2016, 2013, 2010, 2007 issues in quite effective and simple manner, a comprehensive list of solutions are mentioned and described here.
The Simple Solution to Fix Outlook Keeps Asking For Password And Won't Connect
The methods and fixes described here are simple and easy to follow. You can try it out yourself.
1. Installs the latest update for Outlook 2016,2013 and 2010. You can also use other methods such as removing all previously saved Outlook credentials and Force Outlook to use Windows Desktop based credentials (When you logged up in Windows then you automatically logged up into Outlook also). If you are unable to install the latest updates for MS Outlook 2016, 2013 and 2013 then follows these steps
Go to Control Panel >> Credential Manager >> Account and Family Safety
The after look for set of credentials that has MS Outlook or similar, for your mail server in its name
Click on the Name to Expand the set of credentials and then click on remove from vaults
Repeat above steps for all the set of credentials that start with word Outlook in its name.
Close the Credentials manager and control panel
Launch Outlook
2. Restart or Reboot Your System
These methods are effective for users having the non-technical background. The rebooting of the system is one the easiest methods to solve the Outlook keeps prompting for password problem. When you reboot your system, it simply reloads all registry files. However, if this method will not work the proceeds with other mentioned methods
3. "Remember Password" Option should be enable
If the above-mentioned methods do not work for you, then you have to verify that whether you have selected the option to save username & password in Outlook. To simply verify that follow the below-mentioned steps
Click on File Tab >> Account Settings >> Select the Account under the Email Tab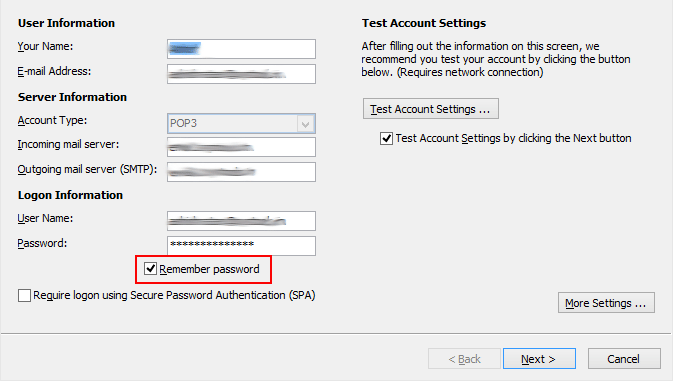 A new windows will appears. At the bottom of the window, you will see "Remember Password" Option. Make sure that this option is selected.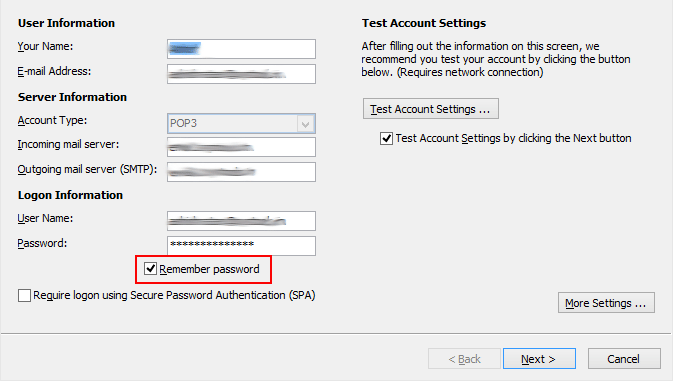 The Way Forward
The above-mentioned methods will work at its best to fix Outlook keeps asking for password. But if some how, the mentioned methods fail to do so then there might be an issue with the integrity of Outlook data file. The Inbox repair tool will be helpful if the level of corruption is minor but If the file is majorly corrupted then You have to take the help of PST Repair Software to fix the issues of Outlook data file instantly.