Quick Solution to Fix Microsoft Outlook Not Responding Error
Microsoft Outlook is one of the most favorable email client used by millions of people around the globe. In spite of few strains, Outlook is very helpful and effective for email communication perceptive. The Microsoft forums and other technical communities are the witnesses to such issues. The Outlook severely hits by an unexpected problem such as Outlook not responding, keeps crashing, freezing or hanging. Most of the time it is seen that user normally restart Outlook consistently to fix issues. They do not think of fixing such problems permanently.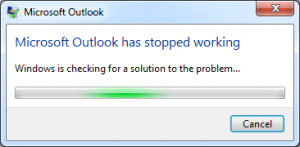 This blog mends for such user who do not have enough time to fix Outlook common problems. In this blog we are going to discuss simple and efficient working solution that can fix Outlook problems such as Outlook not responding after Windows 10 update, Microsoft outlook has stopped working windows 10, Outlook 2016 freezes when receiving email etc.
How Outlook Not Responding Error Influence Microsoft Outlook Users?
When two or more Windows application looking for same resources then in such case deadlock conditions occurs and force one of the application to pop up "not responding message". In such most of the time user try to close the application using task manager or restart the complete system. This can very frustrating if important working is carried on and the user is able to end task or reboot system.
Quick Read: How to Fix Exchange Server Dirty Shutdown Error?
Real Time Scenario to Deeply Analysis Outlook 2016 Not Responding Constantly Problem
Assume that you are doing some important task of organization and you have just sent mail to your senior for quick analysis of your task. You are awaiting the response When Outlook starts the send/receive operation. In-spite of having the successful message, the complete process gets stuck & you are unable to perform any operation on Outlook. The same message Microsoft Outlook has stopped working 2016 windows 10 constantly when you tried to click anywhere on Outlook Window.
Why does Microsoft Outlook Not Responding Error Occurs?
There are multiple reasons for the Outlook not responding error. Some of them are mentioned below:
The Microsoft Outlook is Outdated
Multiple Process uses Outlook at the same time
The Outlook add-ons conflict
Large Mailbox size
Outlook Application get infected with virus or malicious software
Corrupt or Outlook data files
Corrupt Outlook Profile
How to Fix Outlook Not Responding Error?
Follow below mentioned solution to fix Outlook not responding in safe mode or Microsoft Outlook has stopped working 2016
1. End Outlook.exe task
If Outlook Email application is constantly used by many process simultaneously then you need to kill the process which consumes more resource or hangs Outlook.
Open Windows Task Manager by pressing Ctrl + ALT + Del or Right click on task bar
Choose start Task Manager Option
Go to Process tab
Select Outlook.exe by clicking on it
Hit the "End Process" button.
2. Open Outlook in Safe Mode
Open Outlook in safe mode will let you to start Outlook without any add-ins and customization file. Below are steps to open Outlook in safe mode
Press Window Key + R simultaneously to open run command
Type CMD in run command
Command Prompt open up
Type outlook.exe/safe and then click yes to confirm
3. Disable Outlook Add-ins
For the first time if you are stuck by Outlook not responding error then switch off all recently installed add-ins or extensions. The steps to turned it off is different for all versions
For Outlook 2007
Go to Tools Menu
Click on Trust Center and then choose Add-ins
Click Go to proceed
For Outlook 2010 and Outlook 2013 follow Below Mentioned Steps
Go to the file tab
Click Options
Choose Add-Ins
Click Go and the uncheck all add-ins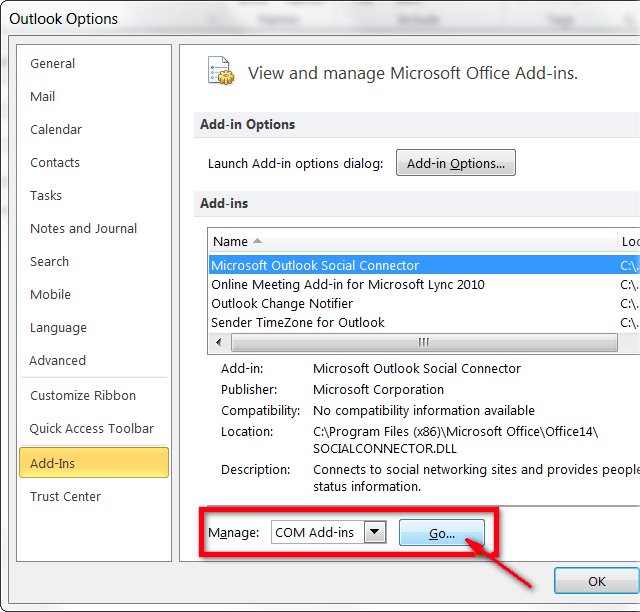 4. Close All Current Programs or Application
Outlook is very large and complex application, it requires more resources for smooth conductance of operations. If Outlook does not get enough resources then it got stuck again and again. Thus caused Outlook not responding problem in 2016, 2013, 2010, 2007.
5. Repair Outlook Data Files
Use inbox repair tool to fix all problems in Outlook data file. Steps to Fix Outlook issues with scanpst.exe are given below:
Close Application first
Go to C:/Program Files\Microsoft Office\OFFICE16 Folder if you are using Outlook 2016
C:/Program Files\Microsoft Office\OFFICE15 for Outlook 2013
C:/Program Files\Microsoft Office\OFFICE14 For Outlook 2010
6. Reduce Size of Outlook Mailbox
In most of the cases it is seen that heavy mailbox size causes Outlook irresponsive.There are multiple ways to reduce size of Outlook Mailbox
Creating Multiple folder to store data in hierarchical manner
Compact Outlook Data file
Go to File Tab and then in info Account Settings >> Data Files Tab
Click Settings >> General Tab >> Click Compact Now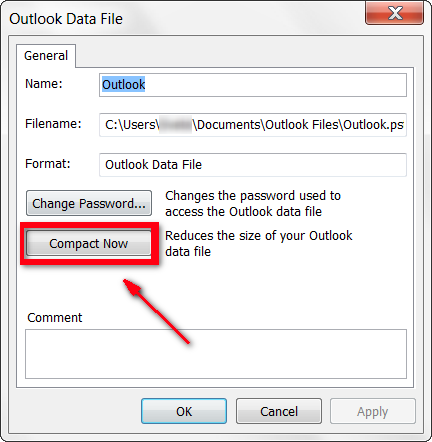 7. Disable Antivirus Software
In major cases, it has been seen that Antivirus software are the one of the major reason for Outlook issues. These programs conflict with Outlook and prevent then from functioning properly.
8. Repair Office Program
Automatically repair Office programs files to fix Outlook not responding error
Close all Office application
Open Control Panel and Open Add or Remove Programs
Right Click on it and choose Repair
Click Continue Button.
Conclusion
Since, We have discussed the complete reasons "why Outlook not responding error occurs constantly". The above mentioned fix ups are enough to resolve Outlook 2016 not responding Problem. If you have follows all the above tricks and facing same problem then Outlook data file have issues. These issues can only be fix with Revove Outlook Data File Repair Tool. This tool is quick and effective in solving Microsoft Outlook has stopped working in 2016, 2013, 2010, 2007