Easy Ways to Export Outlook Mac to PST – Try it Right Now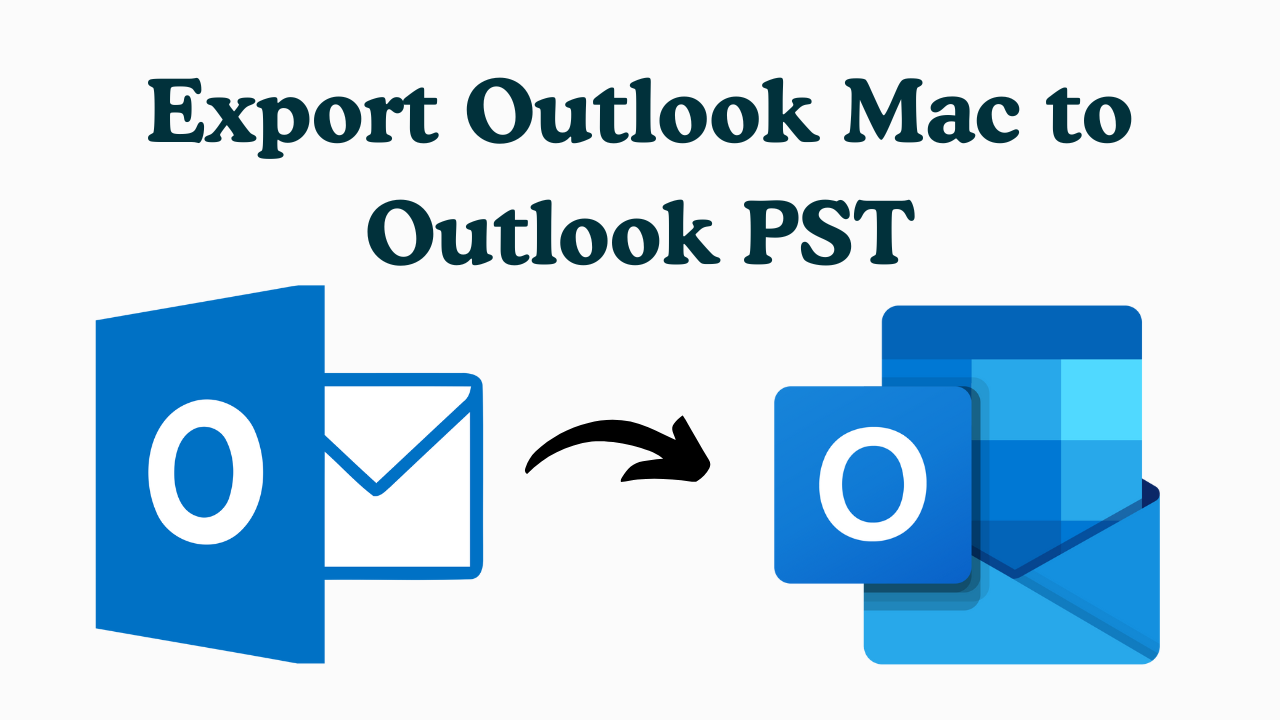 In Abstract: Microsoft Outlook is one of the dominant email client applications available for both Windows and Mac operating systems. There is always some unforeseen circumstance that leads to the migration of users from one to another i.e. from Mac Outlook to Windows Outlook or vice versa. Read to know how to export Outlook Mac to PST in Windows Outlook.
Most of the time it is the user's own problem and not the underlying operating system that forces them to do so. Then what are the real reasons behind exporting Microsoft Outlook Mac to PST? If the need arises how can they achieve it in the most efficient and organized manner?
Table of Content
What makes Outlook so popular among organizations and home users? This is because of its compatibility with various operating systems. Microsoft Outlook is available for both Windows and Mac operating systems and it works smoothly on both platforms without any glitches.
Let us take a look at Mac Outlook and Windows Outlook and also learn about their file formats.
Also Read: Print an Email in Outlook for Mac
Mac Outlook and Windows Microsoft Outlook – Summary
Mac Outlook is a Microsoft email client designed for the macOS operating system used on Apple computers. It is a component of the Microsoft Office for Mac suite. Outlook for Mac Data File (OLM) is the primary file format used by Mac Outlook. Email, contacts, calendar items, and other data are all stored in a single file in this format. OLM files are commonly used for backup and migration.
On the other hand, for Windows, Microsoft Outlook, also known simply as "Outlook", is a personal information manager and email client developed by Microsoft for Windows users. Personal Storage Table (PST) file is the primary file format for Outlook on Windows. PST files contain emails, contacts, calendar entries, and other data. These are often used for backup, archiving, and data migration between Outlook installations.
However, on analyzing the trend of the past few years, it is clear that most of the Outlook users want to migrate their mailboxes from Mac Outlook to Windows Outlook. Despite the fact that both Mac Outlook and Windows Outlook offer the same set of features, the transfer of users from one to the other is not a major problem. Then what are the reasons users want to export PST to Mac Outlook?
Read More: Import PST into Mac Outlook
Possible Reasons to Export Outlook Mac to PST
These are the reasons collected from multiple Outlook communities majorly pointed to the deficiency of features in Mac Outlook forced them to make a bold decision to move mailboxes to Windows Outlook.
The Searching option to filter out desired emails in Mac Outlook is not so robust.
The unavailability of Email Merge functionality forced users to move from exporting Mac Outlook to PST.
In Mac Outlook, there are features to assign categories for contacts stored in address books.
Lack of features to store the chat history between the clients.
The database file of Mac Outlook is more prone to corruption as compared to files of Windows Outlook.
There is no possibility of connecting Outlook for Mac to social networks.
If you want to transfer Outlook Mac to PST due to the above-mentioned reasons. Then you need to remember that the process of migration is not very simple or easy. However, with the tips and solutions mentioned in the subsequent sections, users can easily convert Mac Outlook OLM to PST without any glitches and extra effort.
For More Info: Export Outlook for Mac Contacts
But, there is no direct manual method that will help you in completing this export task. It must have been mentioned in the above intro that the file format of both these email clients is different, which does not support each other. That's why we suggest you take the help of the below tool.
Instant Solution to Export Outlook Mac to Outlook PST
As we know, there are no direct methods available. You need to opt for an automated tool to export Mac Outlook to PST format. It is quite effective and efficient in migrating data from Mac Outlook to PST. But one has to follow a lot of steps. If you want a more simple and time-efficient solution then use this Revove Mac OLM Converter is recommended by experts.
The software is a complete collection of autonomous features and is fully accomplished with advanced algorithms. Moreover, it is simple to use GUI and enables the user to complete the operations without any glitches or hassle.
Now, we are going to discuss the software's working steps to transfer Outlook Mac OLM to PST. Let us take a look at the below-mentioned steps:
Simple Steps to Export Outlook Mac to PST
1. Download and Install the Tool on your Mac OS.
2. Select Folder or File mode and Browse the .olm file using the software panel.
3. Select the desired file format from the default option i.e., MSG, MBOX, HTML, VCF, CSV to Export Outlook Mac to PST.
4. Browse the location to save the resultant file & finally click on the Export button.
Note: I hope that after using the above professional solution you understand an easy way to export Outlook Mac OLM to PST for Mac. Now, if you want a simple way to export multiple Outlook into PST then go with an expert recommended tool.
Why Choose Automated Tool?
Easily exports Outlook Mac Emails, Contacts, and Calendars into PST file formats.
Maintain the Original Folder Hierarchy during or after conversion.
Option to export selective data using multiple filters.
The tool allows you to export the bulk Outlook Mac to PST format.
No restrictions to batch export Outlook Mac to PST files of any size.
Observational Verdict
We have discussed the fact why users are users to migrate from Outlook for Mac to Windows Outlook even though both are technically the same product. The manual techniques are available but for quick and easy migration, one should prefer an automated solution to export Outlook Mac to Outlook PST.
Frequently Asked Question
Q 1: Is it advisable to export OLM to PST on a regular basis for data backup purposes?
Ans: Backups should be done on a regular basis to ensure the safety of your data. Exporting OLM to PST on a regular basis can be a good way to create a backup of your Outlook for Mac data.
Q 2: Is there a file size limit for PST files created with OLM?
Ans: The maximum file size for PST files varies depending on the version of Outlook you are running. Newer versions of Outlook often support larger PST files, although earlier versions may have size restrictions.
Q 3: What are the manual ways to convert OLM to PST?
Ans: The manual technique is to set up an IMAP email account in both Outlook for Mac and Outlook for Windows and then copy/move emails between them. This method is time-consuming and may not be suitable for large OLM files when if you want to Export Outlook Mac to PST.