Best Way to Backup Outlook Contacts on iPhone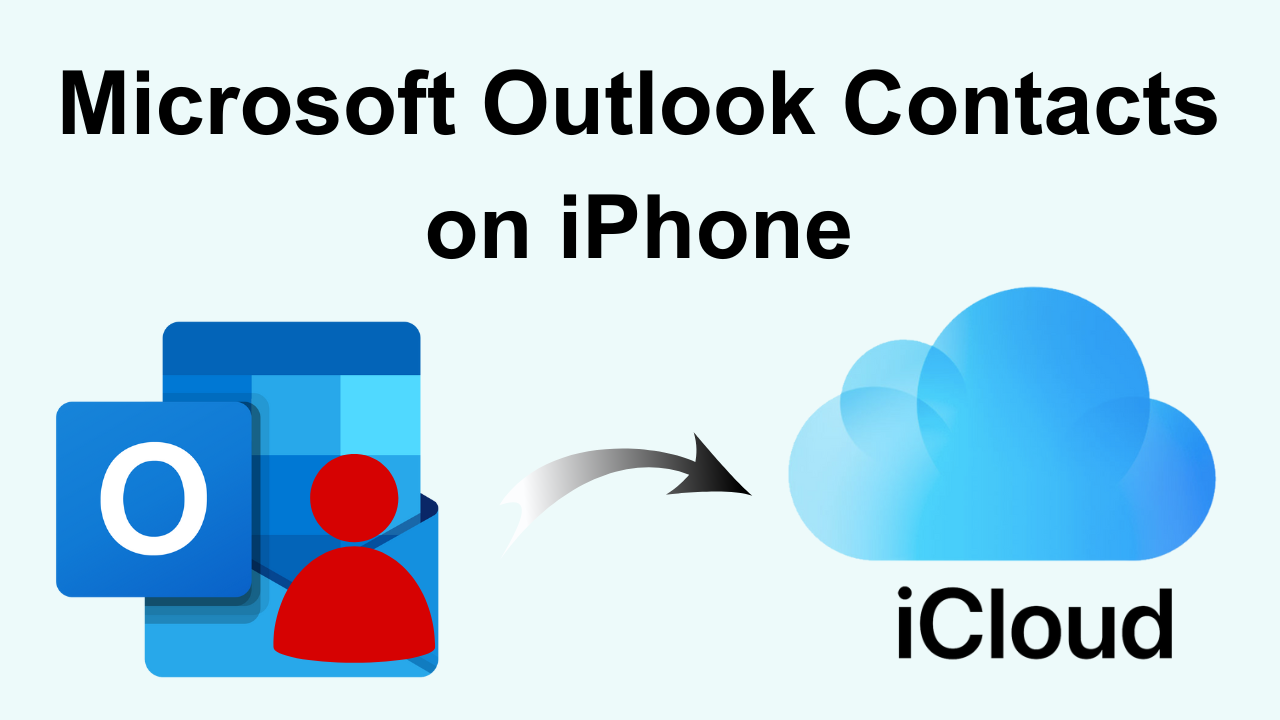 In the technical guide, you must learn about how to backup Outlook contacts on iPhone to secure your contact list. If you use both of these technologies, it is always recommended to keep a separate copy of your data.
Experts advise that you must have three copies of your crucial data saved on different devices to ensure you never lose it. In situations when your internet is not working properly or your device freezes, or it gets lost/stolen, you can always go back to your files if you have created a backup. MS Outlook has created a brand name for itself having a huge user base. It comes with advanced features and is capable of saving all types of data items.
This email client saves the files in PST format and if you wish to export Outlook contacts on iPhone, you have to convert them into the respective format. This needs to be done because the PST file is an Outlook data file and is its proprietary file type and hence cannot be moved to other applications just like that. The iPhone accepts CSV and vCard files which is an official business card format. You can save the contact information in it into the designated fields.
Backup Outlook Contacts on iPhone – Why?
Backing up Outlook contacts on your iPhone is important for several reasons:
Contacts can be accidentally deleted, lost, or corrupted. Regular backups ensure you don't lose important contact information.
If you get a new iPhone or need to restore your current one, having a backup ensures you can easily transfer your Outlook contacts to the new device.
Sometimes, syncing between Outlook and your iPhone can fail. Having a backup ensures you can restore your contacts if syncing problems occur.
Backing up contacts helps protect your information against data breaches, device theft, or other security risks.
Software updates can sometimes cause data loss or compatibility issues. A backup allows you to restore your contacts in case such issues arise.
Accidental changes or edits to your contacts can be reverted if you have a backup.
Regular backups provide peace of mind knowing that your important contact information is safe and retrievable.
After learning about the basics of the file formats these platforms follow, let us see how you can actually perform the task.
How to Backup Outlook Contacts on iPhone?
Grab this vCard Export Tool is the best utility out there that automatically converts the source files into multiple types. This tool also helps you to back up multiple contacts in just a few clicks without losing any data. You can easily use this automated solution without having any technical skills.
After being fully satisfied you can easily download the below tool to backup Outlook Contacts into your iPhone in a hassle-free manner.
Below are the software steps that help you to make your task easier. Let us check!
Working Steps of Outlook Contacts Backup
1. Launch and run Revove software on your computer system. Then click on "Add File" to browse and load files.
2. If you are not sure of the location of your files, you can enable the software to automatically load them for you.
3. The tool will scan these files and provide a preview of the entire details.
4. Then, select vCard format, apply settings, browse a destination, and click on export.
Note: How to Import Contacts to Outlook 2019? – Best Methods
Highlighted Features Backup Outlook Contacts
The working is extremely simple and it provides various advanced features to backup Outlook contacts on iPhone as listed below:
Feature to backup multiple Outlook contacts on iPhone in bulk.
Freedom to export corrupt, orphan, password-protected Outlook contacts.
Scans the source files before adding them to the interface.
Preserves the structure and hierarchy of the attributes of contacts
Compatible with all MS Outlook versions such as 2019, 2016, 2013, etc.
Manual Method to Export Outlook Contacts on iPhone
In this section, we are going to discuss the manual method to back up Outlook contacts to the iPhone. How? and what are the challenges to using this method? Also, manually it is not possible to backup multiple contacts at a time. You have to back up one by one.
Method 1: Transfer Contacts Via iCloud.com
Log in to your account on Outlook.com.
To create your Contacts CSV file, find the "People" tab, click "Manage" in the upper-right corner of the page, then select "Export Contacts" and finally click "Export."
Use the free online CSV to VCF converter to convert the exported CSV file.
Now launch your web browser and go to icloud.com to log in to your account with your Apple ID.
To upload the file you just converted, select the "Contacts" button, go to the lower left corner and click the gear symbol, then select "Import vCard".
Your Outlook contacts will be immediately exported to iCloud.
Method 2: Using Microsoft Outlook
Download the Outlook app to your device, then open it. Then click on the "Gear" button followed by tapping on the profile icon in the top left corner of your screen.
Select your account, then switch on the "Sync Contacts" toggle.
Your iPhone will be synced with your Outlook contacts. And if you haven't turned off iCloud Contacts in Settings, your Outlook Contacts list will soon appear there.
Observational Verdict
In this article, we have explained how you can backup Outlook contacts on iPhone. The software that we recommend here is a professional utility that promises to produce great results while keeping your data safe.
There is no risk in using this tool as it provides a secure environment for you for performing the process. Another method is manual which is easy but a little tricky for non-technical users. So, you can choose as per your requirement.