What is the Outlook Inbox Repair tool – Briefly Explained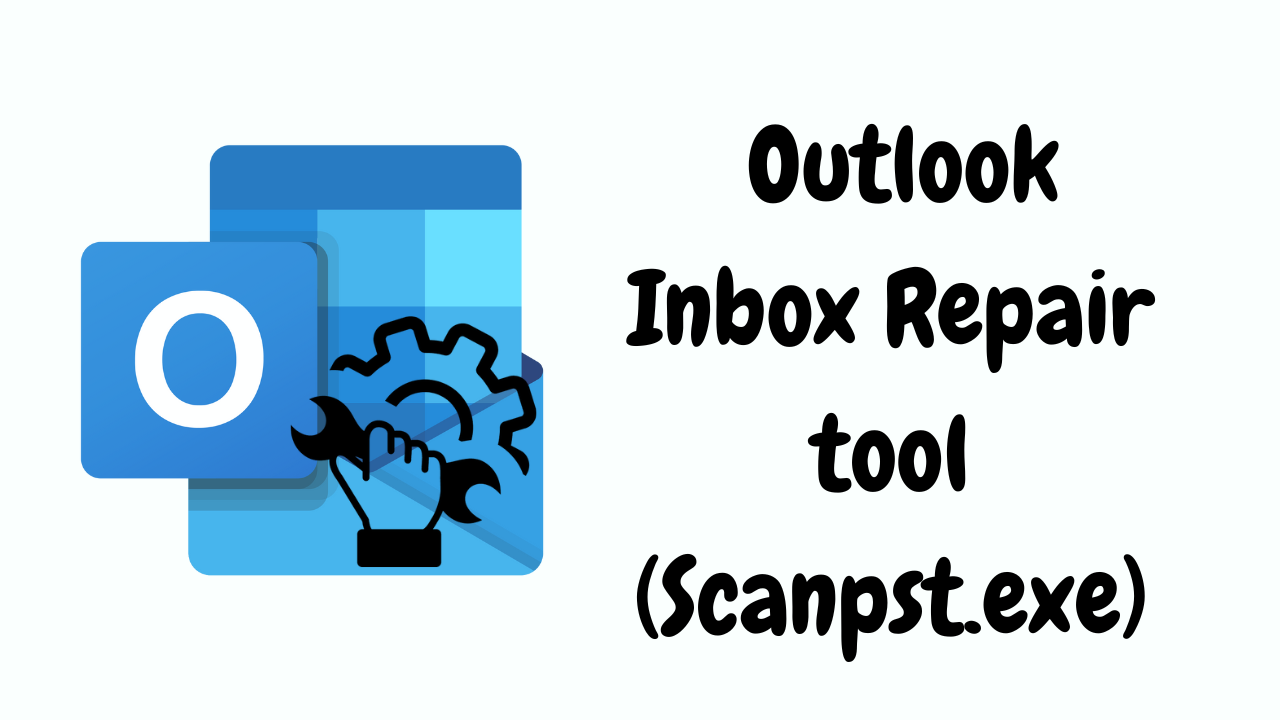 In Abstract: Microsoft Outlook uses PST file format to store all your data (like- emails, contacts, calendars, tasks, notes, events, etc.). Users can sometimes experience MS Outlook issues due to several reasons, including inadvertent system shutdown, changes in the location of PST files, corrupted Outlook profiles, and more. Outlook's own built-in Outlook Inbox Repair Tool (Scanpst.exe) helps you resolve these types of issues efficiently. Now through this blog, we will tell you what is Outlook Repair Tool and how it works, so, read this blog till the end.
Table of Content – Easy to Read
So, let's start the blog and get all the information about inbox repair utility, in the below section, we will tell you about the tool.
Definition of Inbox Repair tool
A built-in tool provided by Microsoft to fix corrupted or damaged Outlook PST (Personal Storage Table) files is the Tool, also known as scanpast.exe. It is primarily designed to identify and resolve problems with the PST file structure that may destroy data or prevent Outlook from working properly.
When you set up Microsoft Outlook on your computer, the tool is automatically installed. Its primary purpose is to scan the PST file for errors and inconsistencies, identify problematic areas and attempt to repair them. The file name of the tool is "Scanpst.exe" and is usually found in the Outlook installation directory.
Why Do We Use the Outlook Inbox Repair Tool?
You may identify and fix issues in your Outlook data file with the Inbox Repair program. The Outlook data files on your computer are examined by the Inbox Repair application to verify if they are in excellent condition.
You learn that Outlook is unable to open your data file.
You informed that Outlook is unable to open the group of folders.
Do you suspect that the Outlook data file may be corrupted/damaged?
So, far from the above section we have come to know about the repair tool. Additionally, in which situations it is used, that too has been to be known. So, let us now know about its locations from the below section.
Multiple Locations of Outlook Inbox Repair Tool
As we all know that there are many versions of Outlook like 2003, 2007, 2008, 2010, 2013, 2016, 2019, 2021, etc. Similarly, there are multiple locations of the tool which depend on the versions of Outlook. In this part, we will tell you which location is available on Outlook versions.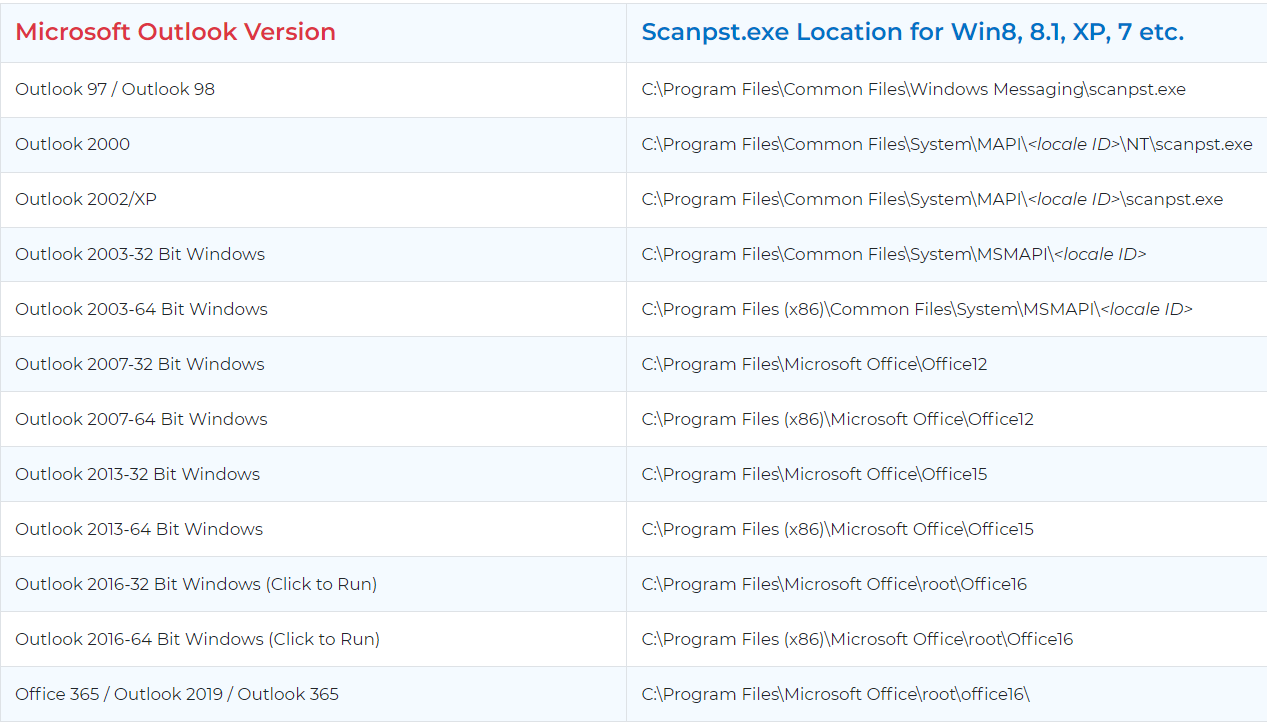 After taking all the information about the tool, now we will know in the coming part how to use the repair tool, and what are the steps to use it, so let's move on to the blog.
How to Use the Outlook Inbox Repair Tool
Now, you know which is your Outlook version and tools location. So, after that go through and fix all the errors in the Outlook data file. You can follow the instructions listed below.
Launch "Inbpx Repair Tool" on your local system.
Then, click "Browse" to open the "PST File" you want to fix after starting the tool.
Then, after the PST file has been opened, click "Start" to begin the scanning process.
After that. the repair program scanned the whole PST file once you clicked the "Start" button.
Next, select "Make a Backup of the Scanned File Before Fixing."
Finally, To fix all PST file issues, click the "Repair" option at this time.
So, after going through all the steps. Now, is the time to know about some of its features and disadvantages. So, below and we have explained both.
What are the Pros and Cons of the Tool?
As we know repair Tool, also known as Inbox Repair Tool, is a useful utility provided by Microsoft to repair corrupted Outlook PST (Personal Storage Table) files. Like any software tool, it has its advantages and disadvantages. Let's take a closer look at them:
Pros of the Tool
The first benefit of using this application is that you may fix the corrupted PST file without spending any money because it is free.
You just need to find a tool, which is available for all versions of Outlook.
Small amounts of damage to Outlook PST files can be rapidly repaired with utility.
Cons of the Tool
The Inbox Repair tool usually fails to resolve significant PST errors or file system compromise caused by a malware attack or an unstable application crash.
Furthermore, its recovery success rate can only be described as average, meaning that it cannot be trusted to perform under pressure.
Due to its relatively awkward user interface, the utility is also not advised for beginners.
The inability to fix header and small-scale PST file corruption as well as large-scale corruption.
Best Alternative Solutions to Repair Outlook PST File
Repair tools may frequently be unable to help you, such as when you have erased emails from your Outlook mailbox and are unable to recover them. when the Inbox Repair Tool does not display any issues yet your PST files do contain faults. In these circumstances, you need an Outlook PST Repair Tool that can quickly recover and repair Outlook PST files. You can save data in a variety of file formats and recover deleted things from Outlook using the tool.
In Conclusion
The mentioned article describes the Outlook inbox repair tool (Scanpst.exe) in detail and explains how to utilize it. The aforementioned technique makes it simple for users to recover emails from Outlook. In addition, an automated tool can be used without hesitation for mass and secure recovery.