How to Add Picture Watermark in PDF – Batch Processing Methods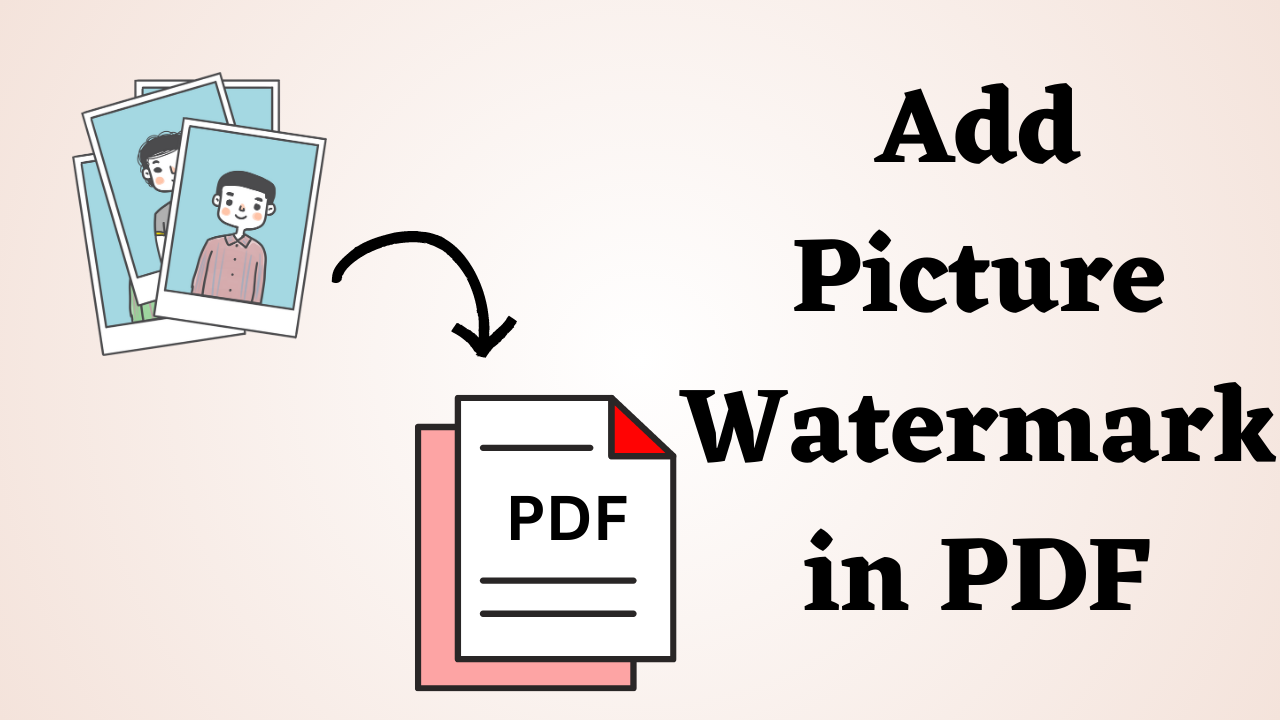 In Overview: In today's digital world, protecting and personalizing your documents is crucial. One effective way to achieve this is by adding a picture watermark to your PDF files. A watermark not only helps deter unauthorized use of your documents but also adds a professional touch. In this blog post, we will guide you through the process to add picture watermark in PDF, ensuring your documents are secure and visually appealing. So, let us start the blog.
What's Inside: Table of Contents Overview
But before knowing the methods, we need to know some important things about watermarks. So, in the below section, we are going to discuss all the points.
Why do You need to Insert a Watermark?
There are many such motives here. So we have made you face down from doing something. let's see them:
 Add picture watermark in PDF file increases the documented safety from all forms of digital copying and editing.
Also, it is remarkable to use an image (say company logo) on the company documents to keep make it more confidential.
Apart from this, a picture watermark adds a secret message within it about the kind of handling the PDF document should have.
A Picture watermark is usually seen for the documents of a company or organization defining the origin of the document and the original owner.
It also makes it clear that the data is not authorized to be copied or edited without the owner's acknowledgment.
After reading all the objectives. Let's know the complete solution for this. So we are listing down some efficient solutions which prove to be best for watermarking PDF documents. Scroll down to get brief information on each efficient method.
More importantly, before you can add a picture watermark to your PDF, you must create or select the image you want to use. The watermark image can be a logo, a signature, a text overlay, or any other desired design. For optimal results make sure the image has a transparent background. Use image editing software like Adobe Photoshop or an online tool like Canva to create or modify your watermark image.
Add Picture Watermark in PDF – Alternative Solution
You can use this PDF Watermark Adder Tool to add an image watermark to a PDF file. This advanced tool adds watermarks on multiple PDF files with text, image, date, and time without using Adobe Acrobat. On Windows operating systems, adding watermarks to PDF documents is simple. Also, this utility is tested by IT administrators. It can be used by any user whether it is technical or non-technical according to their needs.
Any type of watermark can be added to PDF files using the application, which also allows customization in this regard. Additionally, you can use the free demo version of PDF Watermark Generator to add watermarks to multiple PDF files placed in a folder.
Add Image Stemp in PDF – Tool Guidance
To start the process of adding a watermark, download and run this tool on your system.
After doing this, click on the Add File and Add Folders to add the PDF file.
Then under Watermark type choose Image.

Now the software will open the interface setting in which you can select from the browse option any image from your system which you want to use as a watermark.

Now preview the PDF file by clicking Preview before starting the process.
At last, hit on the Generate button to start the process.
This will add the picture watermark on all the PDF documents. In addition, you can even place a position for the watermark on the page. The default place is the center of the page.
Advantages of Automating with a Tool
This is the best program for batch watermarking PDF files
Also gives the option to watermark PDF files with text, images, or date and time
Supports these image types for watermarking: Add any text and customize its font family, font style, font color, and font size. JPEG, PNG, GIF, JFIF, and BMP
Allows you to add a date or time stamp in 18 different formats as a watermark.
Using the horizontal and vertical distance values provided, you can position the watermark wherever you want.
Still, you are looking for a free solution. Then the lower part is right for you. In this, we have described the free solution to complete this process. let's use it.
Add Picture Watermark in PDF using Acrobat – Manually
Adobe is a popular library to use and works with other PDF files. The application of Adobe, popular by name Acrobat is the second-best utility to insert picture watermarks on PDF files. The Acrobat application does a lot of functions over the PDF, one function includes watermarking.
The application is also known to watermark PDF documents with pictures. It also gives away the option of batch watermarking PDF files. In Acrobat, you can perform the watermarking on secured PDF files. But make sure you don't add any to the watermark. The application asks for a password for each file to do picture watermarking.
Steps to Insert Image Watermark on PDF
Run the Acrobat application.
Go the to Tools Menu and select the Edit option.
Choose the Watermark option and select the Add button.
Click on Add Multiple Files and insert PDF files.
Browse an image file and choose position and transparency.
Click OK to add the picture of water to the PDF file.
This will insert the picture on all PDF files as a watermark. For each subsequent protected file, you will need to provide the password. Also, you need a license to accomplish the task as it does not have a license for a lifetime.
Conclusion
In this article, we have found the two best solutions on how to add picture watermark in PDF documents. If you want to add a watermark on your PDF files, try any of these solutions as it may relieve you from the efforts. Also, you will get the watermarking done in very less time.