How to Backup Outlook Express Emails – Step-by-Step Guide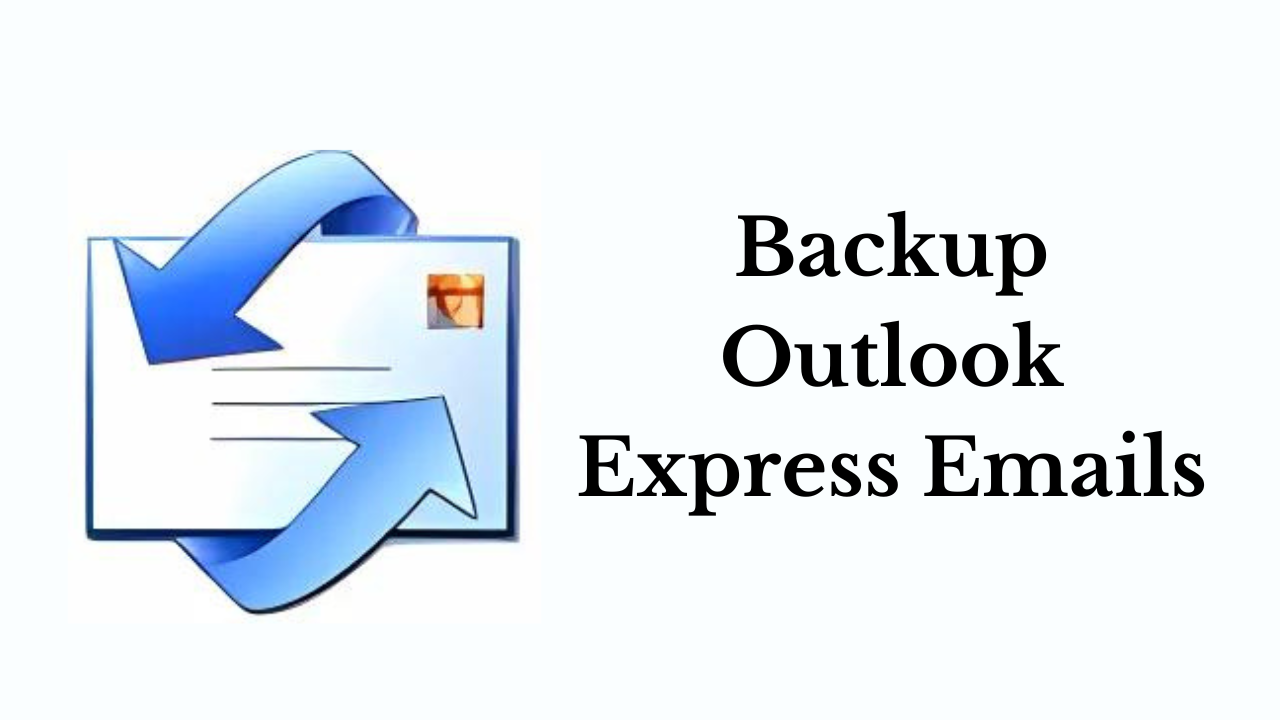 In Short: Are you facing problems while exporting emails manually from Outlook Express? As we all know, Outlook Express was a popular email client but now it is discontinued by Microsoft. So, every user who was using Microsoft Outlook Express was looking for a new email client for a business like Outlook. But switching from one email client to another program does not mean that you have left behind the old Outlook Express data. However, when users convert Outlook Express DBX to PST on another computer, they fail. Hence, in this article, we will focus on how to backup Outlook Express emails without any hassle.
Blog Content – Easy to Explore
But, before knowing the solutions, let's take a look at the user query we came across once. Then, after that, we will know to do something important.
User Query:

So, after seeking user queries. Let us move forward to the below part and know what are the reasons behind backing emails from Outlook Express.
Backup Outlook Express Emails – Reasons
There are a lot of reasons available behind this process. So, below we have mansions some causes:
Protection against data loss due to hardware failure, system crash, or unintentional deletion.
Also, protecting email data against system or software problems that could cause or make emails inaccessible.
Recover from malware outbreaks or online attacks that could compromise email security.
Protection of important correspondence and attachments from business or personal relationships.
Preserving communications while minimizing downtime in the event of data loss.
Plus, you can transfer your email data from DBX to another email client. So that by which your data will be even safer.
So, after knowing all the important reasons and queries of the user. Now, it's time to get down to the bottom and find out the all-perfect solution. Thus, there are two types of techniques available to do this. First is the manual method and second is the automated method. So, let's start with the first approach to converting Outlook Express DBX to PST.
Backup Outlook Express Emails – Manual Method
There is no direct method available that can take a backup of Outlook Express emails. The most straightforward solution is to copy the data files made by the OE (Outlook Express) email client to the external hard drive. Microsoft Outlook Express creates an individual DBX file for each folder. This DBX file stores the actual data of Outlook Express. So, to backup Outlook Express 6 emails, follow the below instructions sequentially and carefully:
Launch the Outlook Express application. Make sure that you set the Windows setting to display the hidden files.
Select Tools >> Option and click the Maintenance tab.
In-Store Folder, click on Edit and then Select All. Otherwise, you can press Ctrl along with the A key from the keyboard to select all files.
After that, select Edit>>Copy from the menu to copy Outlook Express data files. Or, you can use the shortcut "Ctrl+ C" to copy all files.
Now, open the folder where you want to copy .dbx files of Outlook Express emails. It can be a flash drive, CD or DVD, or external hard disk. Thus, paste OE emails into the desired device folder.
Finally, you save the email messages from Outlook Express to another folder or location.
However, this solution also has a limitation, the user cannot import OE emails to another email client. The user can only store DBX files in the external storage device. If someone wishes to import the Microsoft Outlook Express data on other email clients such as Thunderbird, eM Client, Outlook, etc., then, they can choose reliable and professional third-party software. So, keep reading, to know about this solution.
Convert Outlook Express DBX to PST – Automated Method
The ideal way to export Outlook Express emails, address books, and other data items to other email clients is by performing a mailbox conversion. So, it is suggested to choose a solution that can convert DBX files almost in all file formats that are further supported by other email programs. The DBX to PST Converter is one such tool that can convert multiple Outlook Express DBX files into four different file formats.
Hence, users can back up Outlook Express to PST, MBOX, EML, or MSG file formats on a local machine in the absence of supporting email clients. Moreover, the resultant backup file in PST can be supported by every version of Microsoft Outlook. Also, gives the option to preview .dbx emails along with attachments in different styles.
Stepwise Guide to Use this Tool
First, Download and Install this Tool on your OS system to backup Outlook Express emails.
Then, "Add a DBX File" into the software panel by clicking on the "Browse" button.
After that, select a "PST" as an export type and then hit on "Browse" for selecting a "Destination Location".
Finally, hit on the "Export" button to start the conversion process of DBX to PST.
Bottom Line
Usually, migrating emails from Outlook Express to another email program is considerably a cumbersome process. Hence, in this article, we have discussed several methods that can answer to the question "How to backup Outlook Express emails?" Moreover, users can go with the safest option to convert Outlook Express DBX to PST.
Frequently Asked Question
Q 1: How So I Save All My Emails From Outlook Express?
Ans: Unlike exporting your address book, exporting your Outlook Express email is completely automatic. Open Outlook Express, clear the Deleted Items folder, then choose Messages from the File menu under Export. To select multiple folders, hold down Ctrl while you click, then select all folders or a single folder to export. When you click on OK, you are done.
Q 2: What is the Difference Between Microsoft Outlook and Outlook Express?
Ans: Microsoft Outlook is a feature-rich email client suitable for professional use, while Outlook Express is a simpler email client primarily aimed at home users. Outlook provides a wide range of functionality and integration with other Microsoft Office applications, while Outlook Express offers basic email management capabilities.