Effective Guides to Batch Print MBOX Files
If you are struggling with the problem to Print MBOX files, then here in this article you will find the most appropriate solution to achieve the goal successfully. As we all know, most of the time users need to print MBOX files with emails and attachments for multiple reasons. You can print MBOX emails & attachments with or without email clients. So, this is how we will discuss the below-listed to print MBOX files in PDF format.
Now, without wasting user time & effort. Let us discuss the two different solutions which fulfill all your requirements for the same. This write-up guides you about manual methods and professional solutions. These are different in their own ways.
So, let's move one by one for the same!
Also Read: Import MBOX to Outlook 2019
How to Print Out MBOX Files Manually?
If you want a manual method for MBOX files. Then, the below section will guide you in two methods to perform this task manually. But, this solution has some its own restrictions which is not easy to perform for a new beginner. As a user, it is necessary to have technical skills. Also it consumes a lot of user time. If you want then, following are the manual steps follow carefully:-
Method 1: Import MBOX File into Thunderbird Application
Thunderbird ImportExportTools NG plugin helps you to import or export MBOX files. This time we are going to use the software to import the MBOX file into the Thunderbird application. Follow the steps below:
Firstly, right-click on Inbox Folder and Select ImportExportTools NG.
Next, select ImportExportTools NG >> Import MBOX File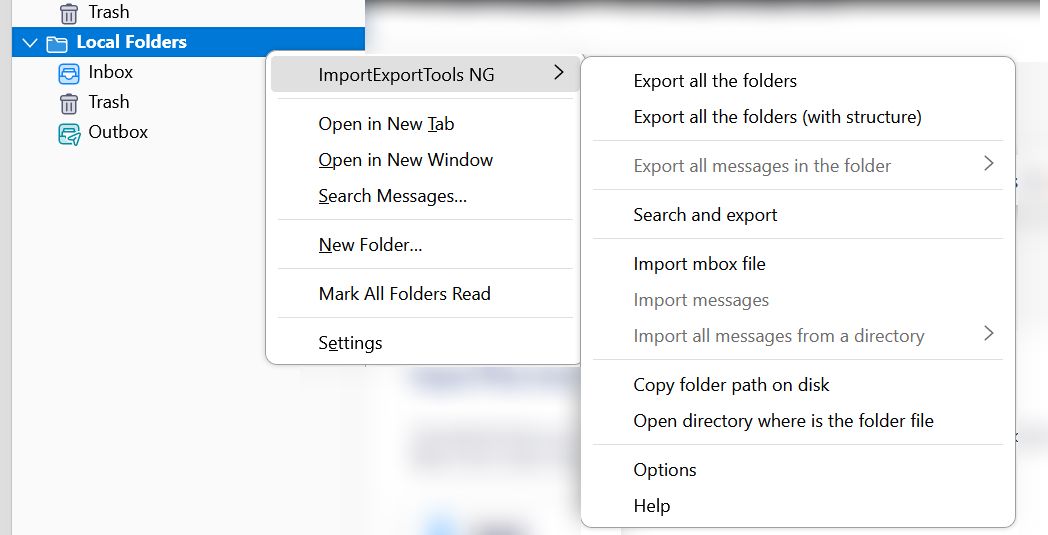 Now, select Import directly one or more MBOX files and click on OK
Next, select MBOX file from the desired path and hit on Open button
After that, you can see the imported MBOX file under the inbox folder. Next, follow the print MBOX files steps.
Method 2: Take Printout of MBOX Emails by Print Command
Open Thunderbird and select all the emails vis CTRL+A command
Next, right-click on selected Emails and click on Print Option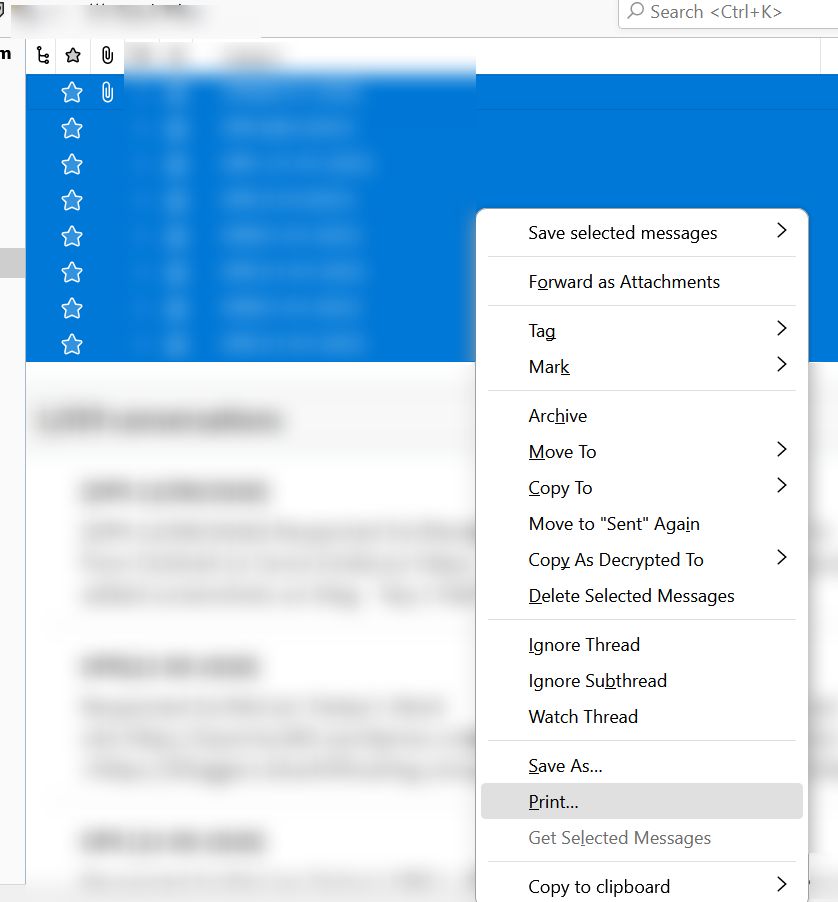 Apple the required Settings and hit on the Print Button
Then, you can successfully take printouts of all MBOX emails.
This is how we perform a manual method to print MBOX files in bulk. But, manually it cannot be possible because there are many restrictions for using this method. For this user needs to repeat the same process for each MBOX file.
Now, in the below section we suggest an automated solution which is easy & provides a user-friendly interface to its users how? Let us see!
Batch Print MBOX Files Using Automated Software
Garb this MBOX Viewer Pro Tool to print batch MBOX file emails with attachments. This utility allows you to Analyze MBOX File without Email Client Dependency. Also, maintains the hierarchy of the Folders containing MBOX files without losing any data. Moreover, non-technical users can easily use this automated tool to complete their task on time without facing any challenges.
Best tool to print MBOX emails with attachments and Convert MBOX files on Windows OS.
Let's Conclude
Hope you all get an amazing experience after getting all the possible solutions in one blog to Print MBOX files. Using the above manual method you face some limitations and you have to repeat the steps again and again for each MBOX file.
On the other hand, the expert recommended automated software which is fast & simple for any kind of problems. There are no size restrictions; users can easily process multiple mbox files in just single clicks. Both technical users & non-technical users easily perform this tool. Read the above article for better information to Print MBOX Data Files hassle-free.