Effective Methods to Import MBOX File into Outlook 2021, 2019, & 2016
In this technical guide, we will discuss how to import MBOX to Outlook 2021 for Mac & Windows OS. In this blog, we will evaluate all the possible solutions which help you to transfer single or multiple MBOX files into Outlook PST format without facing any trouble.
Before we start, do understand that MBOX is not compatible with Microsoft Outlook platform. MS Outlook uses OST, PST, and OLM(Mac) to store the data instead of using the generic MBOX format. So, all the successful methods either try to change the format to Outlook compatible one or use another application as an intermediate to get the job done. As for the necessary steps involved, keep reading to know them.
Some Common User Queries!
"Hi, I usually hand out MBOX files whenever my clients need the email data. It is compatible with almost all free email applications, so it is easy to deal with this format. However, I have a few new clients that use Microsoft Outlook. Can you suggest a method that can help them move the data to their Outlook email client?"
"Hello, my company is shifting from Thunderbird to Outlook. As the IT admin, I am required to find a safe way to move all the employees' data from their MBOX files into Outlook application. Ca you suggest a few methods?"
Transfer MBOX to Outlook 2021 Using Two Methods
Today, we talked about two different methods which have their own limitations. Both are listed below let's see!
1. Manual Method to Import MBOX in Outlook
2. Professional Solution (Expert Recommended Tool)
So, without wasting users can save their time & effort searching for other tools or solutions for their issues. Let us begin with our professional solution to batch import MBOX files into Outlook 2021, 2019, 2016, 2013, and 2010.
Import Multiple MBOX File to Outlook 2019, 2021 Instantly
Grab the best Revove MBOX Converter Tool which helps you to export orphan MBOX files in an easy & simple way. This software is also capable for both Mac & Windows OS users. This utility has no restrictions; users can easily import multiple MBOX files into Outlook without losing any data. Both technical and non-technical users can easily perform this automated solution and get a resultant result for their issues.
How to Transfer MBOX File to Outlook Format Manually?
As above, we learn about professional software which can easily import multiple MBOX files into Outlook PST format in all versions. And, there are no challenges in it. But, as for user requirements, we will discuss the manual method. Because some users also want to perform the same task using the manual solution. Then, they must follow the three stages to complete the task manually.
Let us know about all three stages following the below working step-by-step:-
Stage 1: Steps in Mozilla Thunderbird
Install Mozilla Thunderbird on your system.
Search and add the add-on extension known as ImportExportTools NG to Thunderbird.
Once installed, highlight Local Folders mailbox, right-click and choose ImportExportTools NG option.
Then, choose the "import mbox file" option.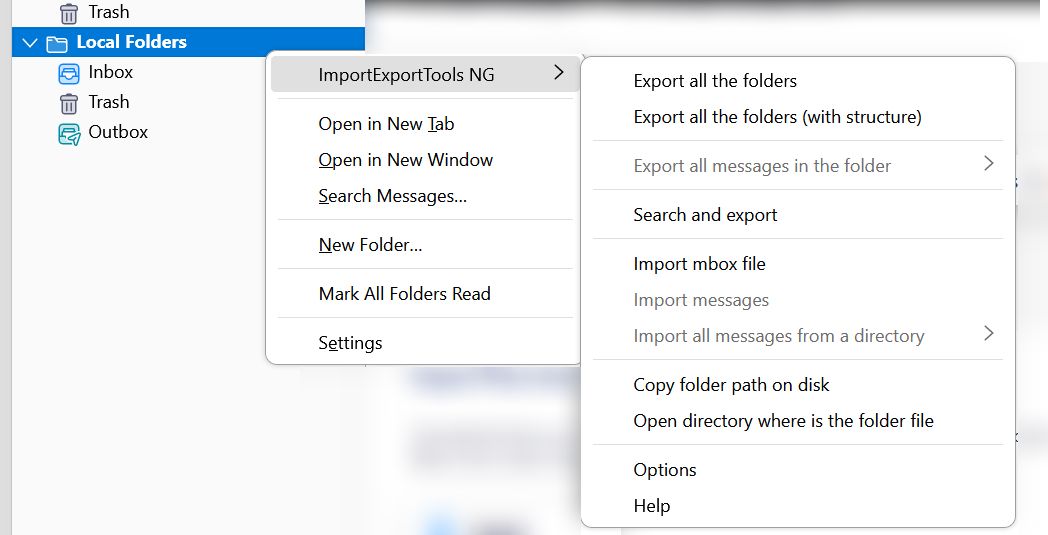 Finally, select the MBOX file and move it into the Thunderbird application.
Stage 2: Export Thunderbird to EML Using the Save as Option
Open Thunderbird
Now, select the mailbox
Choose the messages that you want to export. Use CTRL+A to select all
Right-click on the selected mail and click on the save as option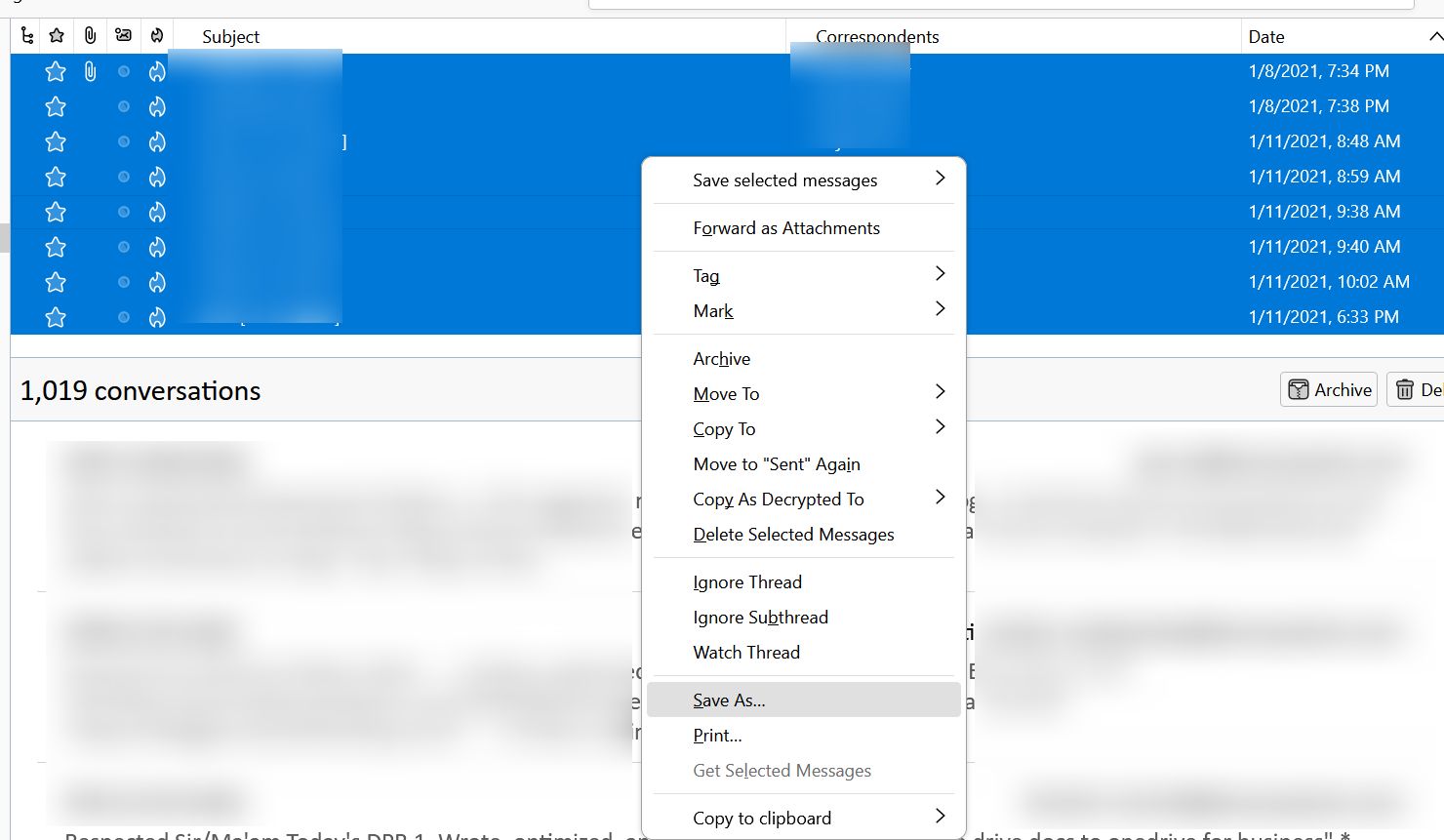 Select the folder where you want to save
Then, click on "Save" to start Thunderbird to EML conversion.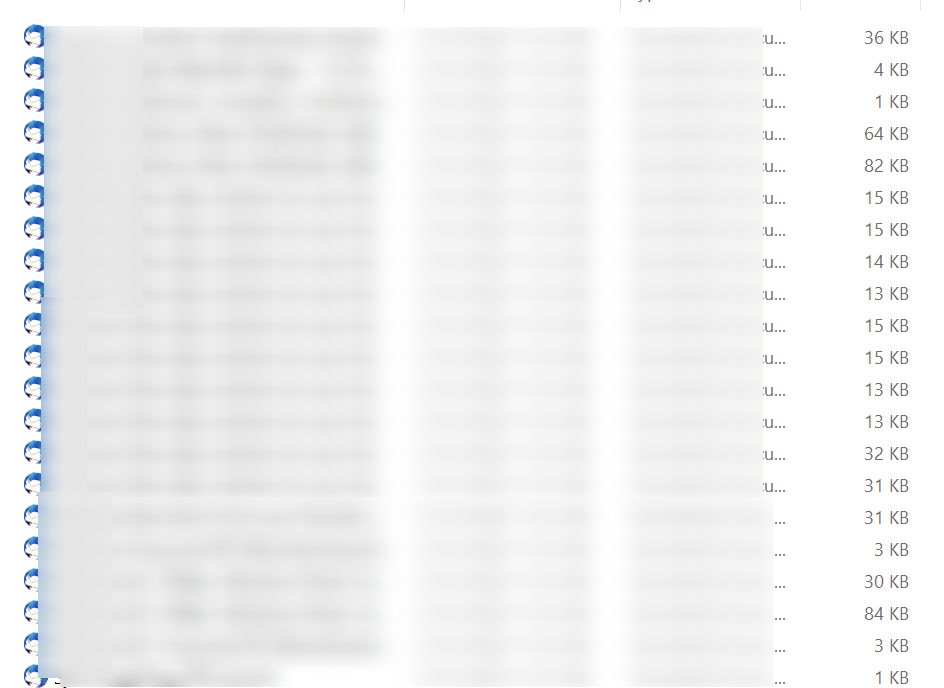 Stage 3: Open in Outlook
Run Microsoft Outlook application on your system.
Go to the folder where EML files are stored and open it.
Select an EML file then right click on it

Now, select Open with Outlook from the drop-down menu
Then, EML will open in Outlook, and go to the "Move" option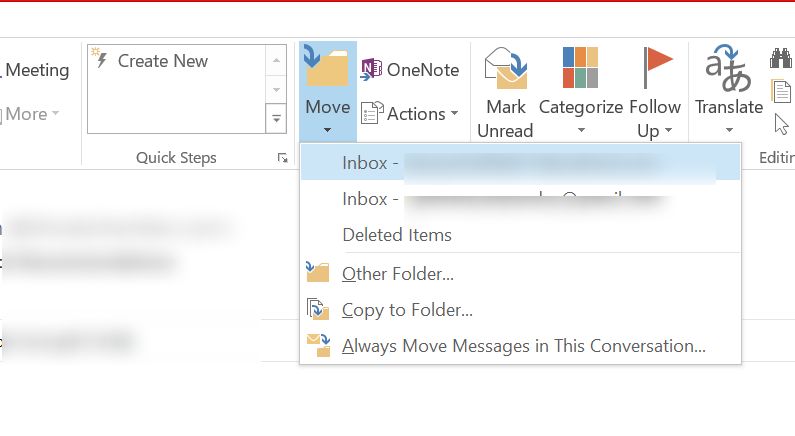 Select the Inbox folder and repeat the task for each EML file.
Remember to try the steps for 5-10 email messages first. Because the new Outlook versions may not support the direct drag-drop of files in Outlook. In such cases, it is better to opt for a tried and tested approach given below.
The above manual method will take too much user time & effort to finish the task. And, if a user wants to do multi-process, then it is not possible with a manual method. Using this method, users have to face some technical challenges which are not good for non-voice users. So, we suggest you use our automated software which is best in all kinds of problems.
Observational Verdict
In this blog, we have discussed how to import MBOX to Outlook 2021, 2019, 2016, 2013, and the below versions below for both Windows & Mac. Here, you get two methods that help you do single or multiple transferring processes. First, is our automated tool which can smoothly import multiple MBOX files into Outlook without facing any hassle.
Both technical and non-technical users can easily perform this software without having any technical skills. On the other hand, a manual method has its own restrictions to performing the task. And, consumes a lot of user time as well as it requires technical knowledge to use this method. Choose as per your requirements!