How to Print Emails from AOL? Get Solution Here!
Synopsis: Nowadays, AOL users are complaining about a common problem they are facing many difficulties while printing email files from AOL. So, in this article, I am going to give you the best solutions to solve such errors and show you the appropriate way to Print Emails from AOL without any hassle. So read this technical blog till the end.
Print Emails from AOL – Table  of Content
User Query: Last week I took the print many AOL emails properly, but this time I don't know How to download AOL emails. I contacted the AOL customer support team regarding this issue, but they are reverting very slowly. Please suggest me an instant solution to solve this issue and a way to print AOL emails without any data loss.
So we have seen in the above section that in today's time, how many users are there from AOL who want to print the data? Now we will move towards the lower part, in which we will learn about AOL mail, as well as fight about resonance and solution, so let's move forward.
The History of AOL Mail
AOL is a web-based email service provided by America Online, a subsidiary of Verizon Communications. It was one of the first email services available to the general public and has been in operation since 1993. AOL Mail offers better features such as spam and virus protection, customizable themes, and the ability to integrate with other email services. Same AOL users can access AOL mail account through Outlook and web browser. 
Understanding the Reasons 
There are many reasons why users may want to print emails from AOL. Here are some of those reasons:
Some users may need to print emails for legal or financial reasons, such as for record-keeping purposes. They can print a physical copy of the email and view it later.
Users may want to give their emails to people who do not have access to their email accounts. They can communicate information only by printing emails.
To retain a physical copy: As a memento or gift, some users prefer to preserve physical copies of important emails containing sensitive or important information.
Some users may not always have access to the Internet or may wish to read their email offline. They can print the email and view it at their convenience.
So till now in the above section, we have come to know about all the important things which we needed. Now we will know about the solutions with the help of which you can complete this process. So we have two types of resources available, first manual and second automated. so let's start with the manual
How to Manually Print Emails From AOL Mail
AOL users can print emails in PDF format files by using AOL.com. Apply proper and complete steps to download emails from AOL and avoid all AOL printing problems. Here are the steps, as follows:
First, log in to your AOL Mail user account.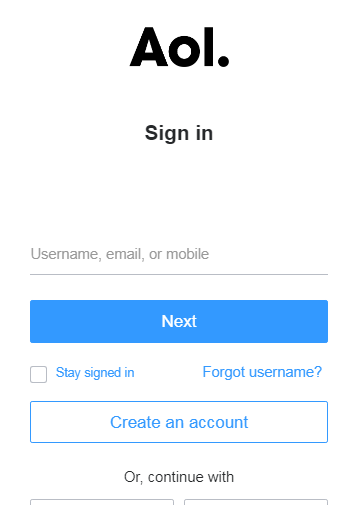 Now, open the email which you want to print.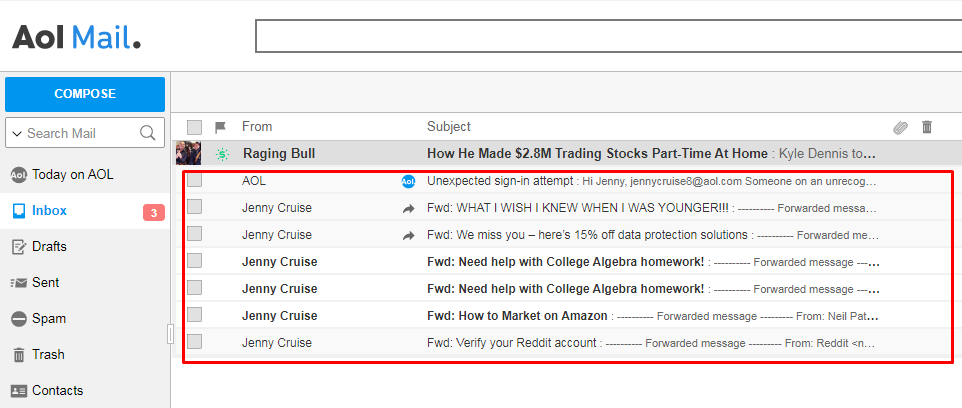 Then, go to the More option, and select the Print Message option from the drop-down list.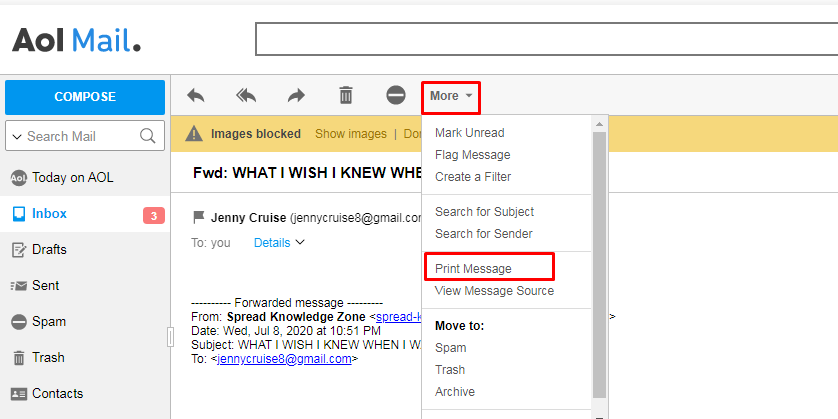 After this, the email will display in PDF format, now click the Save button.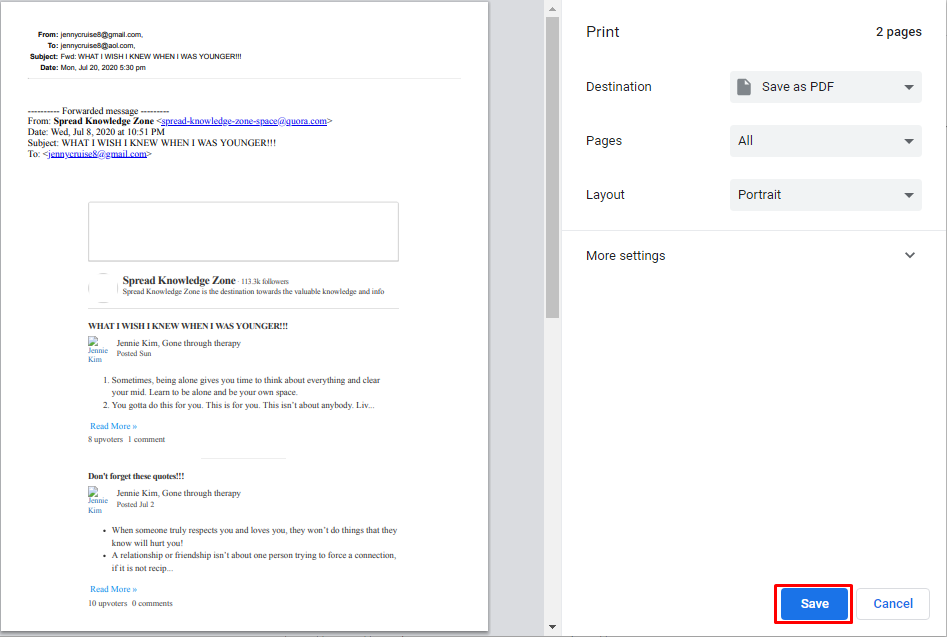 Now, choose the folder to save the resultant PDF. Then, click on the Save button.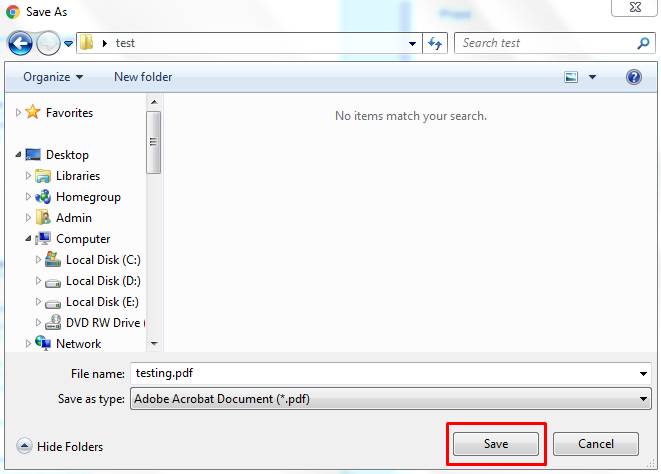 Disadvantages of the Human Approach
Some users want to complete this rooting process using the free method. But they do not know that the free method has many limitations. So we have told you about some limitations below: 
The first limitation is that these manual steps are very time-consuming due to which users may take several hours to complete the process.
With this process, you can print only one email at a time. Through this, you cannot print unlimited emails, as well as download attachments.
You will need technical knowledge for this process. Only then will you be able to complete the process? Also, the chances of damaging your data can increase.
While manual methods may be useful in some situations, they have several drawbacks that limit their effectiveness and efficiency. In many cases, it may be more beneficial to automate or digitize processes to improve performance and reduce costs.
Hope, above mentioned steps, definitely helped you to save AOL emails in PDF format. Now, the user can open and view the resulting AOL PDF email saved at the provided destination location. But, if you still can't print AOL emails using this process, don't worry. In the upcoming section, we are going to give you the best approach to solve all the problems related to the AOL Mail app.
Download Emails from AOL by Using Smart Solution
If you don't want to waste your time and data then, in that case, the AOL Backup Tool is the best support to fix all AOL email printing issues. With this automated software, users can easily export AOL Mail data in PDF format without any data loss. The software has no limit on file size as it can easily convert and save AOL emails into PDF format as well as PST, EMl, MBOX, MSG, etc. which can be easily printed using any printer.
Download the software from here:
The most important function of this tool is that it can convert all AOL email data with all attachments into PDF format. It is designed with a user-friendly interface which makes it easy to use and operate. Also, any user can use this tool, be it tech or non-tech. By using this amazing software, AOL data can be saved in PDF format in a few simple steps.
Finest Approach to Print Emails from AOL
Step 1: Download and run the proficient software on your PC to start the printing process.
Step 2: Now, Enter AOL Mail credentials to log in to your account.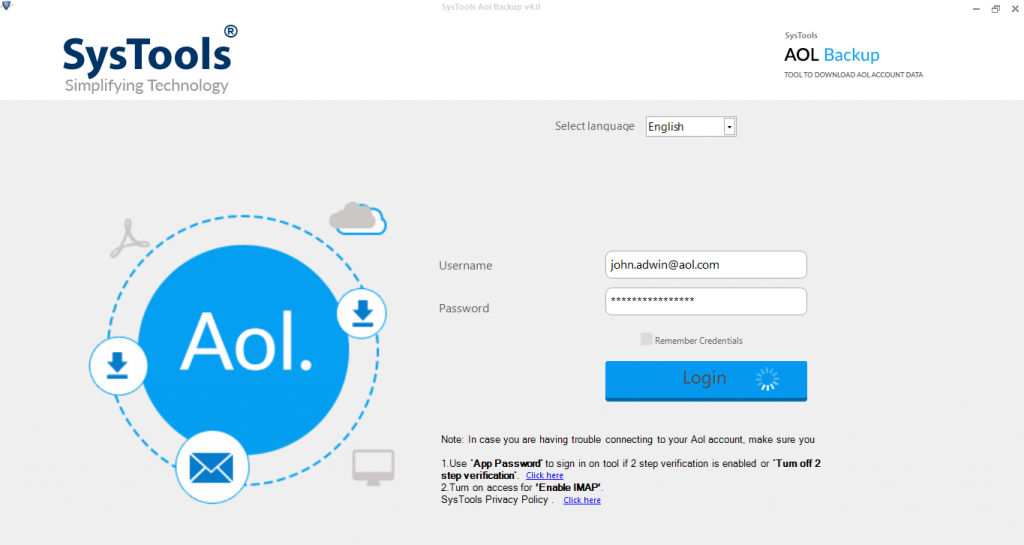 Step 3: Then, Select Email Format as PDF to save AOL emails to PDF.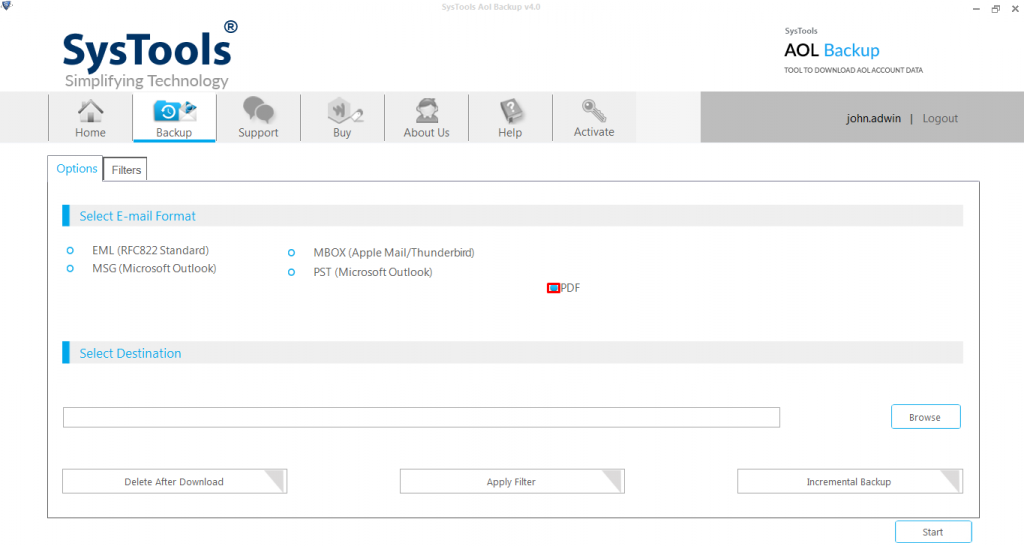 Step 4:  Apply Filter to convert selective AOL data to PDF format.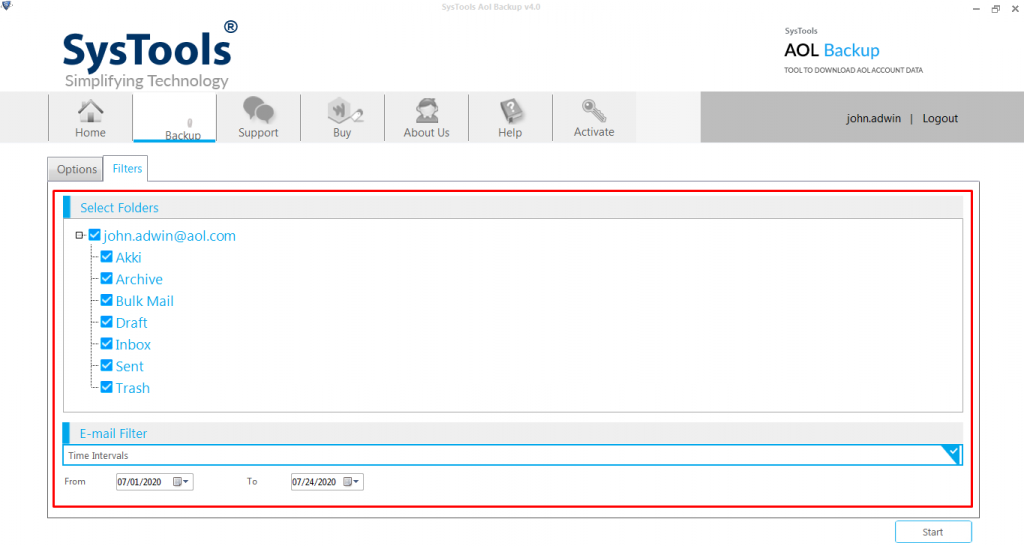 Step 5: Then, Browse Destination Path, & click Start to begin the process.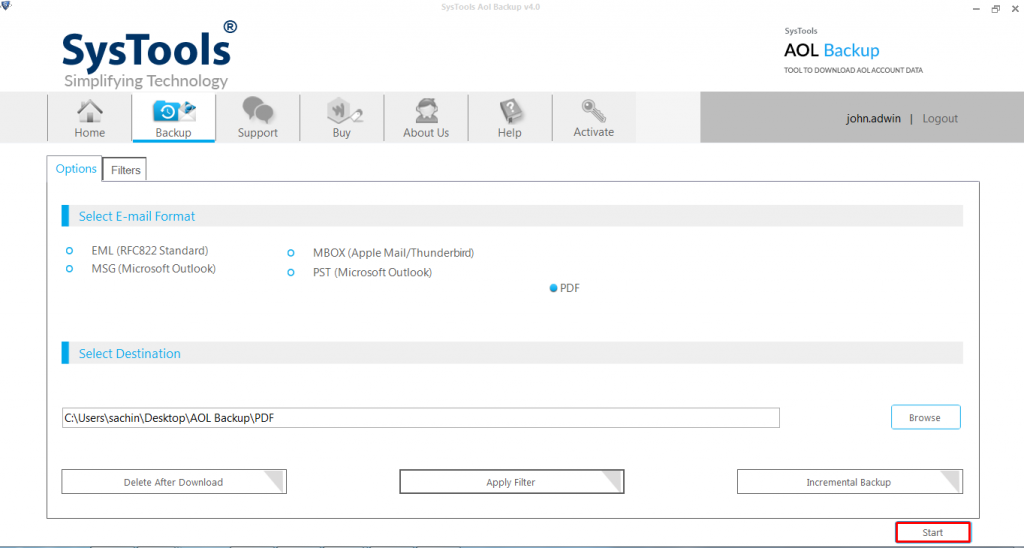 Exploring the Features of Software
This utility makes it easy to move AOL emails to iCloud, Microsoft Outlook, Thunderbird, Windows Live Mail, etc.
'From' and 'To' date ranges of emails can be exported, and date-based filtering is applied:
It allows you to back up from one or more user accounts.
Additionally, AOL can maintain email folder structure while downloading data and automatically deletes downloaded emails from AOL accounts.
This Tool support for PDF Writer's ability to save attachments to disk
Conclusion
Nowadays, AOL users are unable to print emails from AOL Mail. Therefore, in this blog, we have provided the manual as well as a professional solution to print AOL emails from AOL in simple steps. Using the manual process, one can print only one email message at once and cannot print from AOL email in bulk. But, the software enables its users to save bulk AOL emails in PDF format instantly and avoid all AOL email printing issues. You can use the appropriate method as per requirement.
Frequently Asked Questions About AOL Mail
Q 1: Is There Any Option to Adjust the Print Settings While Printing AOL Emails?
Answer: Yes, you can adjust print settings when printing AOL email. For this follow the steps given below:
To print an AOL email, open it and select the "Print" button in the upper-right corner of the screen.
As a result, the Print dialog box will open. Here, you can customize the print parameters to suit your needs. For example, you can select the printer you want to use, how many copies you want to print, and which pages you want to print.
Click the "More Settings" link to change other print settings. Doing so will expand the selections to include options for paper size, orientation, margins, and more.
To begin printing your AOL email, click the "Print" button after selecting your print preferences.
Note: While changing the print settings, keep in mind that the settings may vary slightly depending on the browser and operating system you are using.
Q 2: Can I Print an Email Along With Its Attachments in AOL Mail?
Answer: Yes, you can easily print an email from AOL with attachments. Follow the steps: 
Open AOL Mail and select the email you want to print.
In the upper right corner of the screen, click on the "Print" button. As a result, the Print dialog box will open.
The Print dialog box contains a list of options. To include an attachment in your printout, select the "Print Attachment" option.
You can also decide to print the email and its attachments separately, by selecting the "Separate Attachments" option.
To print the email and any attached files, press "Print" after making your selections.
Important: Keep one thing in mind while printing the attachment, it may take time to print based on its size and type, so you should use a third-party tool for this.
Q 3: Can I Print AOL Emails Using My Mobile Device?
Answer: Yes, you can able to print emails from AOL using a smartphone. for this follow the mentioned below steps: 
Log in to your account and use the AOL Mail app on your smartphone.
Find and open the email you want to print.
You may be able to access the Print option by touching the three-dot icon or the "More" button, depending on your device and operating system.
Select "Print" from the list of options that appears.
Doing so will display the print preview screen, allowing you to choose the printer you want to use and make any necessary print settings.
To print your AOL email after making your selections, touch the "Print" button.
Note: It's important to note that the specific steps for printing AOL email from your mobile device may vary depending on the type of device you're using and the version of the AOL Mail app you have installed.