How To Increase Gmail Storage Limit? Complete Guide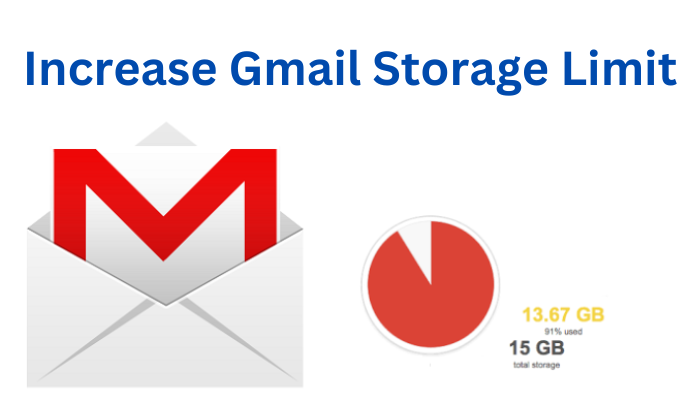 Summary: Gmail is one of the most used platforms today, especially for Android users providing one of the best emailing services with the most secure and safe system for login and authentication. It is used for multiple purposes like sending and receiving emails, creating an address book, sending PDF, images, etc. All of this including files in your spam and trash folders takes up storage from your available free 15 GB. Thus, for every user, there comes a time when they need to increase Gmail Storage limit. This article covers various methods by which you can achieve this.
Table Of Contents: 
Reasons To Increase Your Google Storage Space
Google provides only 15GB of free storage space to a user, that too is shared between its different apps like Gmail, Google Photos, and Google Drive. Thus, for every user, there comes a point when they run out of existing storage space. With extra storage space, users can keep more of their memories and files by creating a backup on the cloud. Therefore, increasing your Google storage space becomes very important if you are a frequent user of Google's services to store more files on the cloud.
Increase Gmail Storage Limit Using Google One Subscription
If you want to increase your Google storage space then upgrading to a Google One subscription is the most direct method to do so. Your Gmail account is linked to many other Google apps which have lots of important data. Therefore, the simplest way would be to pay for the Google One subscription offered by Google.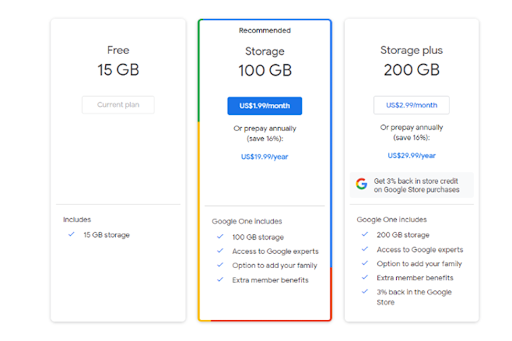 Method to Increase Gmail Space By Deleting Unimportant Messages
If your account consists of many unimportant messages then you can get some extra Google storage space by deleting them. To do this easily follow the below-mentioned steps:
Step 1. Go to your "Gmail" account and look for the unimportant messages that can be deleted. Then click the "Delete" option.

Step 2. Now click on the "Trash" option in the "Menu" on the left.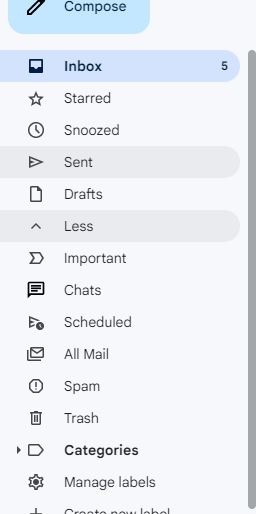 Step 3. Click on the "Empty Trash Now" option and then click on "OK".  
Free Up Your Google Storage Space
Not every user can pay for the Google One subscription. Understanding that there is also a way by which you can increase Gmail storage limit for free. You can do this if you free up some space in other Google apps as shown below:
Step 1. Go to your "Google Drive" interface and look for the "Trash" option in the left taskbar.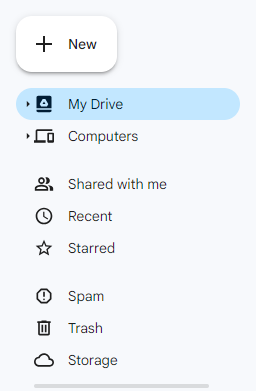 Step 2. Click on the "Trash" option on the top and then click on the "Empty Trash" option.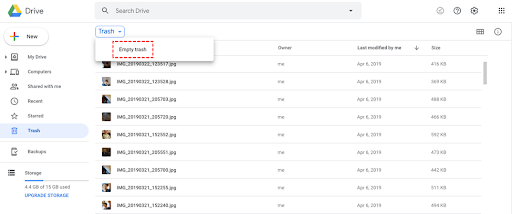 In case all your photos and videos are stored in their original size then they will be taking a large amount of space in your Google account. To avoid this you can compress their size and add Gmail storage limit by following the below-mentioned steps:
Step 1. Go to your "Google Photos" interface, and click on "Settings" at the top right corner of your screen.

Step 2. Now change the option from "Original" to "Storage Saver".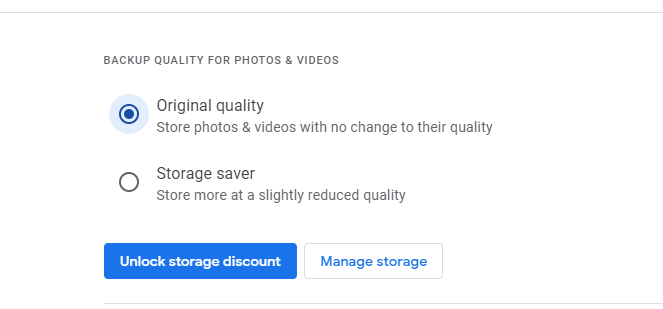 Using Professional Gmail Backup Tool To Increase Gmail Storage Limit
Another effective way to increase Google storage space is by taking the help of the Gmail Backup Tool. This tool allows you to back up emails with attachments from single as well as multiple accounts. With its Delete After Download feature, you can clear emails from the server after archiving them on your system. 
Working Steps of Software
Download and run the Gmail Backup Tool for free.
Then, Enter your "Credentials" to back up your @gmail.com account.
After that, to stay organized, check the "Category" and "Email Format" boxes.
Then, to archive Gmail Labels, click the "Select Folder" button.
Check the box next to "Incremental Backup" and schedule new Gmail messages.
Finally, Select "Start" to begin downloading Gmail data to your computer.
Why Choose A Professional Gmail Backup Tool?
Using a professional software tool is a better option to add Gmail storage limit simply and efficiently. The professional Gmail backup software provides you with multiple benefits such as:
Backup Gmail emails with attachments from your Gmail account

Delete After Download option allows you to clear emails from the server after backup

Allows the user to download Gmail emails to a computer or any other desired place

Its Incremental Backup feature allows you to save new data from your Gmail account which will help you regulate your storage space

Schedule automatic backup on a monthly, weekly, or even daily basis
Conclusion
Gmail is important for every user and at some point, all of us need some extra storage space. As a solution to this problem, you can take the help of the professional software mentioned above in the article and increase Gmail storage limit.  
Frequently Asked Questions

Q-1. What to do if Gmail storage is full?

Ans: There are various methods that can be adopted to add Gmail space imit. Some of them are:

Delete old emails

Clean Google Photos

Clean Google Drive

Purchase Google One subscription

Q-2. How can I get more than 15 GB on Google?

Ans: When you upgrade to Google One subscription, your total storage limit will increase to 100 GB or more depending upon the plan you choose.

Q-3. Is it worth buying Google storage?

Ans: It totally depends upon your requirements. If you have data that is more than the free limit then purchasing extra Google storage will be worth it.

Q-4. How do I increase Google storage space for free?

Ans: If you don't want to buy storage you need to clean up your storage. Follow the below mentioned steps to increase Gmail space limit:

Go the Google One

At the bottom, tap Storage. Free up account storage.

Select the files you want to remove.

After you select your files, click on Delete.