How to Recover Deleted Pictures From Pen Drive/ USB Flash Drive/ Thumb Drive
I have no idea about data recovery and here's my problem:
I stored all my crucial photos on a USB stick and while deleting some of them, by mistakenly I selected all and pressed Cut. Then, of course, I pasted them in another folder of USB. Everything ran normally until suddenly I got an error prompt "Could not copy the file..because it was not found". When I closed the error wizard, the copying process also gets terminated automatically. Now, there are some untraceable files only in the new folder of USB Drive and I lost all my photos. Is there any solution to recover deleted photos files from pen drive because those images were really important to me. I hope you can help me. Thanks in advance."
Everybody take pictures to capture their precious moments whether it is in professional life or personal life. However, in many cases, people become hopeless when they lose their crucial photographs due to some unintentional clicks or format the photos storage device like USB Drive, SD Card etc.
Well, this is a terrible condition but deletion does not mean you have lost image files forever from pen drive because you still can recover them. In this article, we will show you a do-it-yourself technique to recover deleted pictures from pen drive/ USB drive that is especially best for the geek as well as non-geek users. Here is our guide!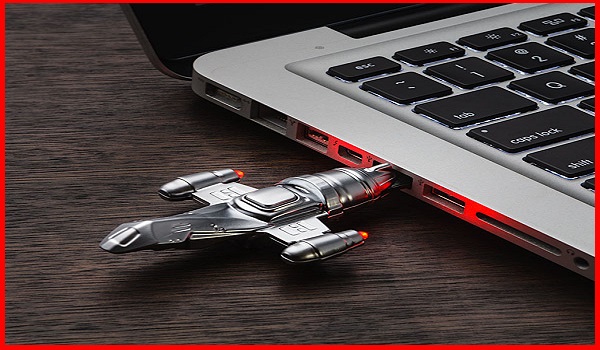 How Can I Recover Deleted Photos of USB Drive From Computer's Recycle Bin?
At times while deleting some unwanted pictures from the USB drive, accidents happen and users end up with losing their important pictures. In such situations, Recycle Bin is the first place where most of the users check for deleted image files. But, if your data is deleted from the external drive like pen drive, USB flash drive, thumb drive, and memory card then, it cannot be recovered from the Recycle Bin Folder of your computer. In short, all files and folders deleted permanently from a pen drive or USB drive. So, searching the deleted image files of USB Drive in Recycle Bin folder is a waste of time.
Now, we're sure you're wondering…
So, How can I recover deleted files from my USB Drive/Pen Drive?
Use Pen Drive Data Recovery Software to recover normal as well as permanently deleted pictures from the USB drive. It is a reliable utility that allows to retrieve and restore deleted image files from FAT, exFAT, and NTFS formatted USB Flash Drives within a few simple clicks. In case if you have formatted your pen drive then, you can also recover photos from it using this eminent application. This can be used to recover images from any brands' pen drive and no matter what is the size of your pen drive. In addition, the tool does not impose any image file size limitation to recover so, users can recover as many pictures as they want. The utility can be installed and run in all the available versions of Windows OS. Below are the guidelines to use this tool to recover deleted pictures from pen drive/USB drive:
Launch Pen Drive Recovery Tool and all the attached external storage drives will be displayed by it 
Now, connect your pen drive to the computer from which you have lost photos and hit the Refresh View button
The newly connected USB drive will be shown by the program and select it. All the basic attributes of pen drive like Device Size, Media Type, Free Space etc., will be displayed in the right utility pane
You will get two options to scan your pen drive i.e., Scan and Formatted Scan. If you have deleted data from USB drive then, select Scan option and in case of formatted drive choose Formatted Scan option 
Pen Drive scanning process will begin right after this and let the scanning process gets completed
Once it is done, all the recovered photos and other data items will be listed by the application and recovered permanently deleted images will be highlighted in red color 
Next, select all the photos you want to recover and hit a right-click on the selection. Select Save
If you want to save entire recovered Deleted Pictures then, directly hit the Save button   
Navigate and browse a destination location to save the resultant data. Also, you can directly create a new folder from the software. Click OK 
Data Export procedure will begin after this and wait until it gets completed
Export Completed Successfully message will prompt. Click OK
Next, go to the location you have selected to save the output files and access all the recovered image files without any issue. 
A Few Tips to Avoid Loss of Digital Photos
Although there are tools like Pen Drive Recovery that can recover deleted pictures from pen drive/USB drive. But, still you should follow some pro tips that will help you to avoid conditions like photos loss:
If you have deleted some crucial photographs from your USB drive or other storage media then, stop using it immediately. It is so because performing a single read/ write operation can lessen the chances of data recovery.
Media files like images, videos, audio files etc., gets damaged due to abrupt power loss or unreliable power supply. So, it is recommended to never lose power connection while transferring, copying or performing any other operation on the USB drive.
Improper handling or ejecting a USB Drive/ Pen Drive can damage it physically and make the data stored within it inaccessible. Hence, USB drives must be plugged and ejected properly using the Eject command.
Click here to know: How to Recover Deleted Files from Pen Drive Due to Antivirus
Final Words
This article talks about how to recover deleted pictures from pen drive/ USB drive. Here we've rolled up an automated solution to perform recovery of deleted photos from pen drive. Despite this, users are recommended to follow the guidelines carefully and handle USB drives with care as they are highly prone to damage.