How to Migrate G Suite to Office 365 – Experts Solution
Learn Are you searching how to migrate G Suite to Office 365 solution? Well, there are a bunch of ways available to move G Suite business to Office 365 account. Don't worry we will help you to find out the best solution as per your requirements in the below section.
"Hi, I am in charge of migrating a small business G Suite data to Office 365 domain. My primary objective is to find a way to move over all the mailbox data to O365. Although contacts and calendars are secondary objectives, I would like to move them over at the same time as emails, if possible. My question is how do I automated the process so that the end users don't have to do anything? I would also like to minimize any sort of disruptions that may arise. Thank you!"
So let's get started!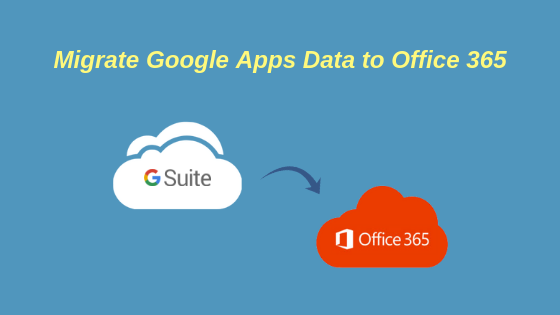 A Step-by-Step Guide For Migrate G Suite to Office 365
Normally each problem has a minimum of two solutions. Likewise for this scenario also has 2 methods. One is the most time consuming, a little bit risky manual method. And the second method is a fast and reliable automated tool based solution. You can opt any of the following methods according to your convenience:
#1 Professional Approach to Migrate G Suite Business to Office 365
Note: This method automates the entire migration process. It is possible to migrate emails, contacts, calendars and documents at the same time without the need of end-users involvement.
Because this migration can impact organizations in a negative manner if the data is to go corrupt or take a lot of time to complete, it is highly recommended to opt for a proven, enterprise solution, i.e., G Suite to Office 365 Migration Tool. It is the perfect tool that helps to migrate Google mailbox to Office 365 account in just a few clicks.
You can migrate all or selected G Suite business users to Office 365 with this utility. The tool is fast and ensures the complete safety of your data.
You can find the free version of the software here:
Migrate G Suite to Office 365 Step by Step
 1: Download & install the G Suite to Office 365 migration software
 2: Choose G Suite and Office 365 as source and destination respectively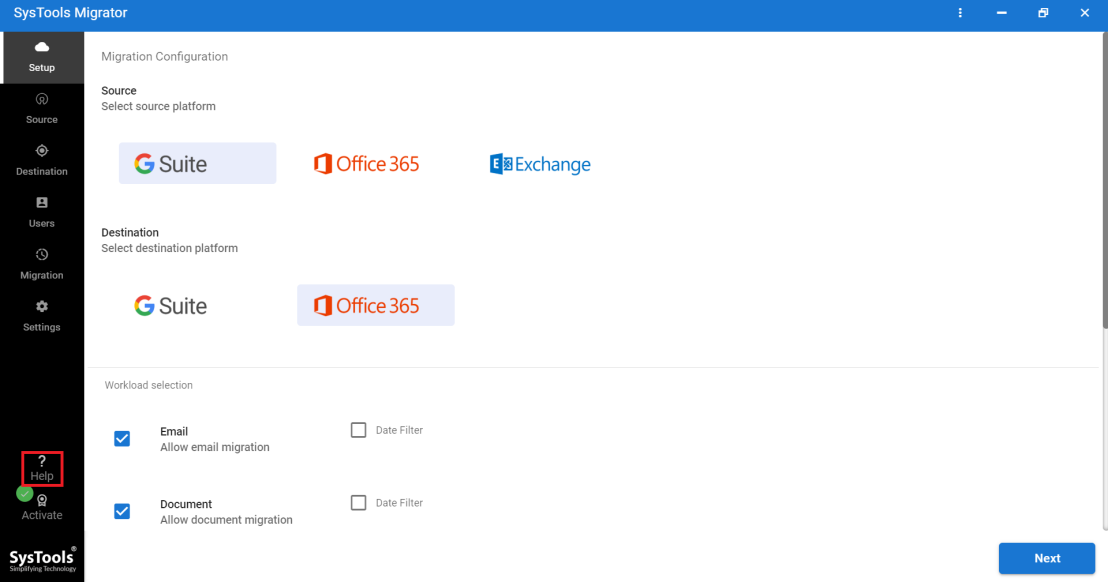 3: Select the data items which need to migrate & apply the date-range filter
 4: Enter and validate the G Suite admin id, app id and p12 certificate file path.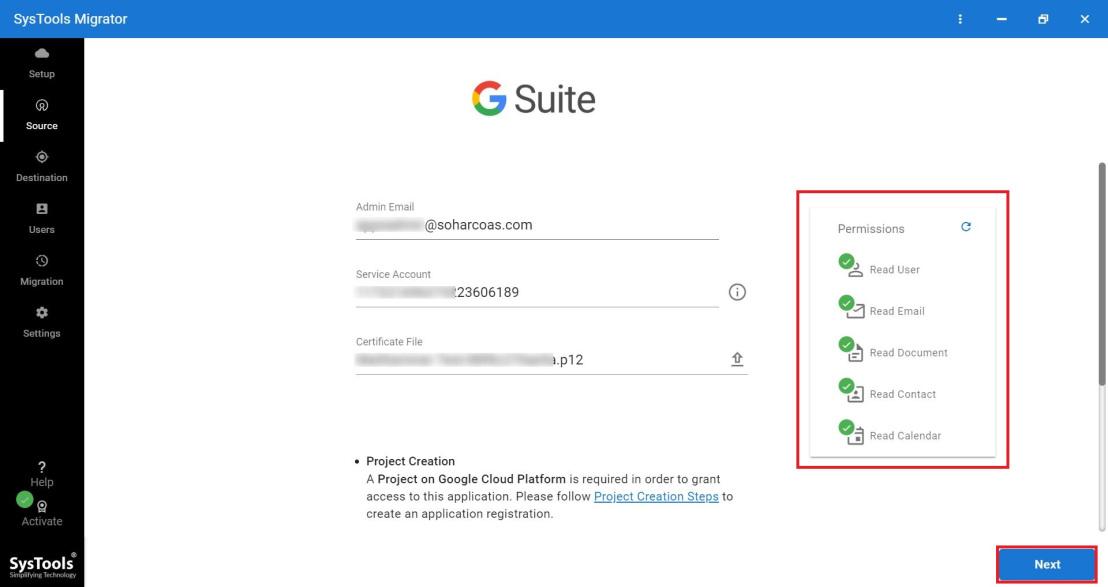 5: Input the Office 365 email and app id and validate the account.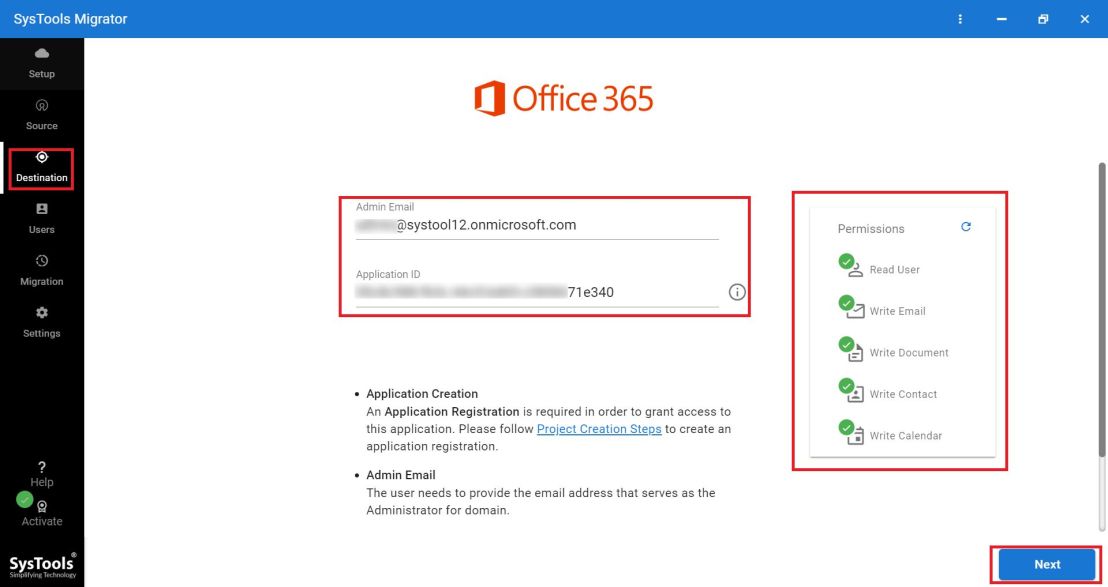 6: Import user lists for migration in the user mapping window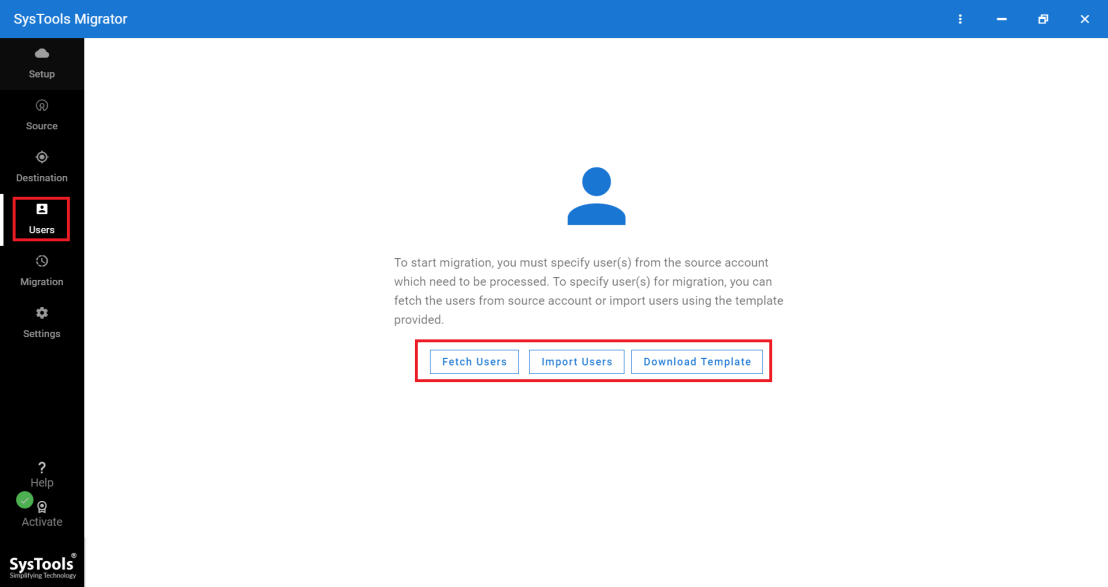 7: Validate the imported users and click Start Migration to begin the process.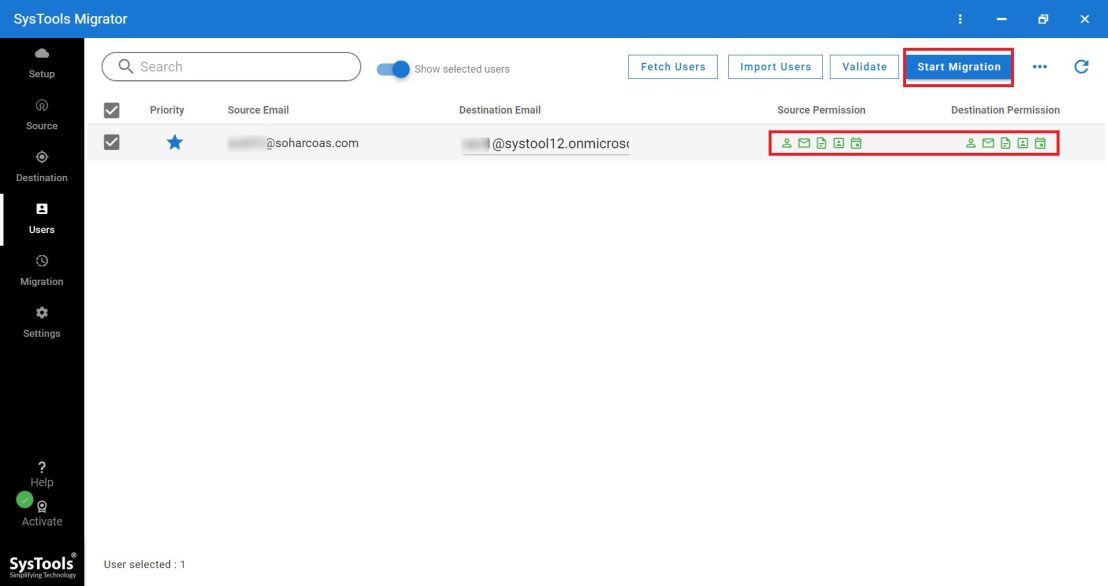 #2 DIY Method to Migrate G Suite to Office 365 Account
Note: This is a DIY method provided by Microsoft for the migration. It is possible to migrate only emails as it uses IMAP technology.
Manual methods are the most commonly opting method by users. The main reason for this is manual methods are free of cost. But at the same time, it is better to keep in mind that there are high chances of data loss also. Any way follow these 6 steps to manually transfer Google business into Office 365 account.
Step 1: Domain Verification
Initially, you must have to verify to Office 365 that you own a domain used for G Suite accounts.
Step 2: Create and Add Users to Office 365
You can either add single or multiple users to MS Office 365 as per their requirements.
From the Admin Center, you can choose Users >> Active Users. Then, go to More option and select Import Multiple Users
For Single User, go to Add a User option and enter the values manually. For multiple users, click on Import Multiple Users options to download the excel sheet and use it as a reference to add a user
After arranging the Excel sheet, you need to click Browse button under Create and Upload File screen
At the end, click on the Verify option. After getting a confirmation message, press Next button
Step 3: Create a Migration List that Contains Gmail Mailbox
When creating the export file, make sure you know the password of Gmail mailboxes that you want to export. The temporary passwords are assigned to each mailbox at the time of migration. You must be an admin of G Suite to reset the password that assigned to each mailbox. Also, during the G Suite to Office 365 migration, you can transfer mailboxes as bulk.
Now, login to G Suite admin console using the administrator credentials, i.e., username and password.
Select Users and, then choose the list of users from the Google admin center.
Choose users to identify their email address and note down it.
Then, sign in to Office 365 Admin Center and select Users>> Active Users.
After that, you can start to create Excel and then, enter the credentials like email address, username, and password for each mailbox you need to migrate (enter a single mailbox per row)
Save it as CSV format and close MS Excel

Step 4: Create Migration Endpoint with Gmail IMAP
To migrate G Suite to Office 365 successfully, Office 365 requires to connect and communicate with G Suite. For this, Office 365 will use the migration endpoint.
Open the Exchange Admin Center, go to Recipients >> Migration >> More >> Migration Endpoints
Then, click on New+ option to create the new migration endpoint
Select IMAP under the Select migration endpoint type page
On the IMAP migration configuration page, you need to set IMAP server to imap.gmail.com and keep all the default settings same.
Click Next button. Next, the migration service will use settings to check the connection to the Gmail system. Now, the Enter General Information page appears if the connection works
Under the Enter General Information page, enter the name of migration endpoint. Leave the 2 boxes blank to use default values and click New to make the migration endpoint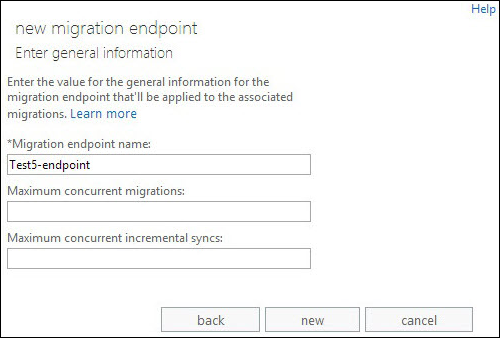 Step 5: Move Google Apps to Office 365 by Creating the Migration Batch
In the Office 365 Admin Center, select Admin Centers and Exchange option
Under the Exchange Admin Center, click on Recipients >> Migration
Now, go to New (+) option and choose Migrate to Exchange Online
Select IMAP migration and press Next button
In Select the user's screen, you need to click on Browse
Select CSV file that created previously and press Next
After validation, O365 will show the Gmail mailboxes and click Next
You should continue with default values on IMAP migration configuration window and click Next button
On Move configuration page, type the name of migration batch inside the box. Additionally, you must provide folder names which you need to exclude. Click Add(+) icon and insert them to the exclude list
Lastly, on the Start the Batch page, you need to provide all the required details and start the migration process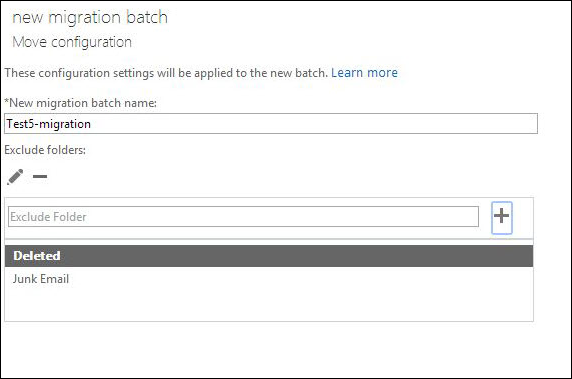 Step 6: Update DNS Records to Directly Migrate G Suite to Office 365
From Admin Center, you need to click on Settings
Then, choose Domains >> select your domain name. Now, it will show 'Setup in Progress'
After that, you can view the Setup Completed notification

On The Final Note
Many companies want to move G suite to Office 365 account fo fast performance, better management, and security options. Thus, in this blog, we have explained how to migrate G Suite business to Office 365 through the step by step manual procedure to perform data migration. Along with this, we also described a simple and reliable solution to perform G Suite to Office 365 mailbox migration. Users can also rely on the provided approach because it is recommended by a technical expert from all over the world.