How to Backup AOL Emails to External Hard Drive/Flash Drive?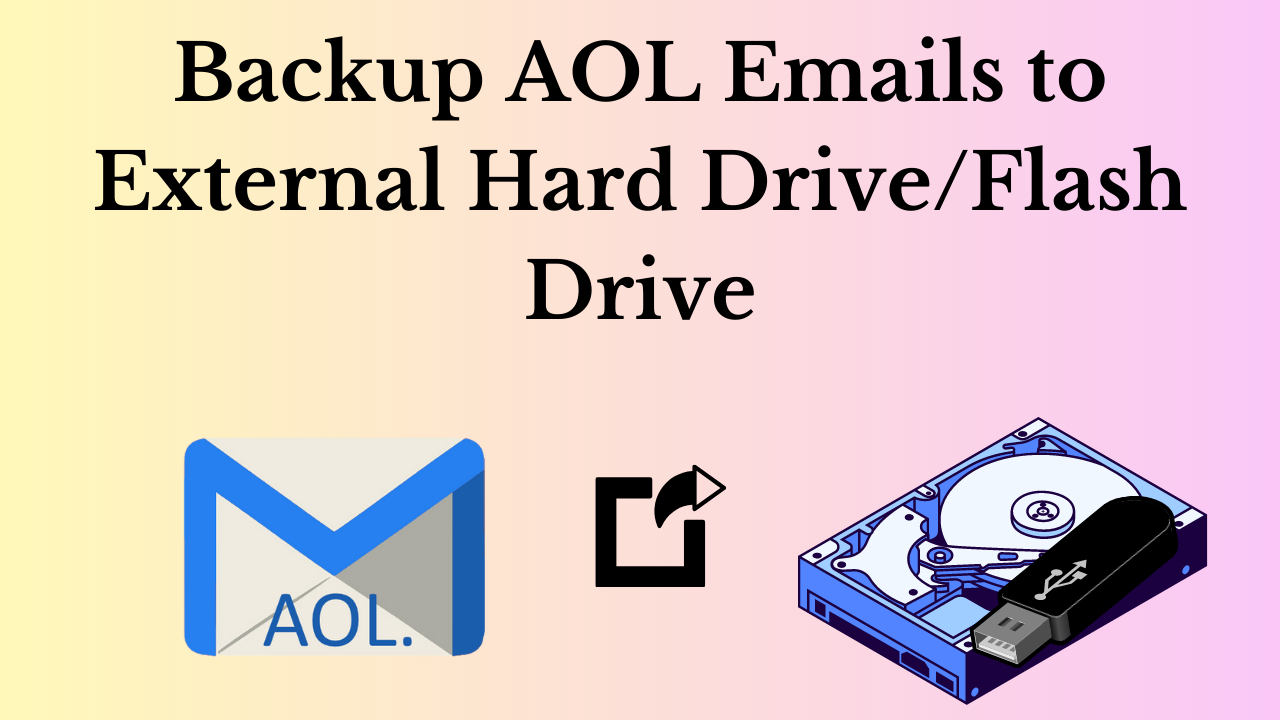 In Overview: Are you looking for a solution to backup AOL emails to external hard drive/flash drive that can backup your data without loss? So you have stopped at the right blog. Today we will tell you through this technical blog how you will be able to save AOL Mail to hard drives by manual and professional processes. So stay here and read full.
Contents List
Now everyone knows that with the changing technology, many new email clients have come face to face. So one of them is AOL mail. This is a cloud-based application. Which allows users to send and review mail.
But due to some reasons now AOL mail has been discontinued. But many users want to save their important data from AOL mail somewhere else. So now we will tell you about some reasons. Which will make it easier for you to understand the process.
Backup AOL Emails to External Hard Drive/Flash Drive – Reasons
There can be several reasons why someone might want to backup AOL emails to an external hard drive or flash drive:
The most common reason is to create a backup of important AOL emails in case of data loss or corruption. Keeping a backup copy on an external hard drive or flash drive can easily restore your emails in case your computer crashes or your AOL account is hacked or deleted.
If you use AOL on multiple devices, you may want to back up your emails to an external drive so you can access them from any of your devices. This can be useful if you want to read or reply to emails on a device that doesn't have an internet connection.
AOL emails can take up a lot of space on your computer's hard drive. By backing them up to an external hard drive or flash drive, you can free up space on your computer and ensure that your emails are stored safely.
Some industries and professions require that emails be archived for legal reasons. By backing up your AOL emails to an external drive, you can ensure that you comply with any legal requirements for email retention.
We have read all the reasons which are more important to us. Now we will move towards the part alone and know about those solutions with the help of which we are going to complete this process. So there are two types of solutions available here. Let's start with the initiative solution.
Manual Method to Save AOL Mail to Hard Drive
To manually save AOL mail to your hard drive using Print Massage Feature, follow these steps:
Use your web browser to sign in to your AOL (America Online) account.
To save an email to your hard disc, open it.
In the email's upper right corner, select the "more options" link by clicking the three horizontal dots.
Choosing Print Message from the drop-down menu.
You see a pop-up tab on your screen. Choose the Change button here and hit it.
To back up your AOL email to your computer, select the Save as PDF option and click the Save button.
Finally, select the saving folder and press the Save button to download AOL mail.
Back up the AOL Mailbox on the Desktop using View Message Sources.
Follow the steps mentioned below:
First sign in to your AOL account. After opening the message, tap More.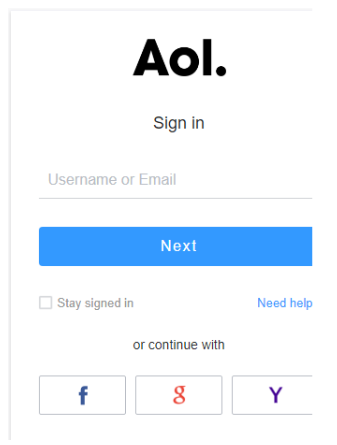 Then choose View Message Source from the drop-down menu that appears.
To save the output file, press Ctrl + S and select the connected hard disk as the destination.
Finally, change the .txt extension of the created file to EML and open it in various programs.
Drawbacks: If you want to do batch migration with this method. So it doesn't support it. And also no email can be saved with any subject. This can confuse users later.

The above-mentioned steps support the migration of only one email at a time. So this method will not exactly support people who want to save AOL emails in bulk to the external hard drive. So here is a good option to invest while investing.
Now if you do not want to spend your time on the manual method. Seeking a solution that is better than a free solution. Then, you can use a third-party solution which is mention-below.
Backup AOL Emails to External Hard Drive/Flash Drive – Automated Solution
To save AOL mail to the hard drive. Then, you can use this AOL Backup tool. This tool is developed by Great IT experts. Also, this tool can extract AOL emails in bulk. It is beneficial and reliable for all users. Also, its user interface is very simple. With a one-time investment, you can use the tool on a Mac or Windows computer to extract and download AOL emails from multiple users' accounts.
Click Here to Install this Utility:
Easy Steps of Professional Tool
First of all, the user downloads the mentioned tool on his system and runs it.
Now enter the AOL account credentials. then click on the login button.
Now if you see any error, then keep in mind that the IMAP setting is enabled.
After this, select the files and folders that you want to back up to the external hard drive. 
Now from the file saving option select any file format in which you want to save the data.
Next, select the connected external HDD as the destination path by clicking on the Change button. After that, to start the backup process, click on the start button to start the Backup AOL Emails to External Hard Drive process.
A pop-up box will display after completion. Select OK.
Equipment Specifications
The primary reason for using this tool is to create a backup of your AOL Mail data in case of data loss or corruption. By keeping a backup copy on your computer, you can easily restore your emails, contacts, and other AOL Mail data in case your AOL account is hacked, deleted, or inaccessible.
The tool allows you to back up your AOL Mail data in various formats, including PST, EML, MSG, and MBOX. This gives you the flexibility to choose the format that best suits your needs and to import your AOL Mail data into other email clients or services.
With this tool, you can back up only the specific AOL Mail folders or items that you want to save, rather than backing up your entire AOL Mail account. This can save you time and storage space on your computer.
Final Judgment
The very best backup solution for backup AOL emails to external hard drive/flash drive has been explained in this blog. To complete this process, we have told you two ways, manual and automated. If you choose the manual to save AOL mail to hard drive, then you will have a lot of difficulty while starting the process. So to overcome all these limitations, you should use the smart solution mentioned above.
Typical Questions Asked by Users
Ques 1: Is it Possible to Restore Emails From AOL that Have Been Permanently Deleted?
Answer: Your mail data will be saved on AOL's servers if you use its web-based service. The simplest technique to recover mail data after permanently deleting an important email is to contact the support team.
Ques 2: How Much Storage Space is Provided by AOL Mail?
Answer: 1 TB (terabyte) of email and attachment storage is provided by AOL Mail. Most users will not need to worry about running out of space as there is a large amount of storage space.