How to Add Yahoo to Apple Mail? – Briefly Explained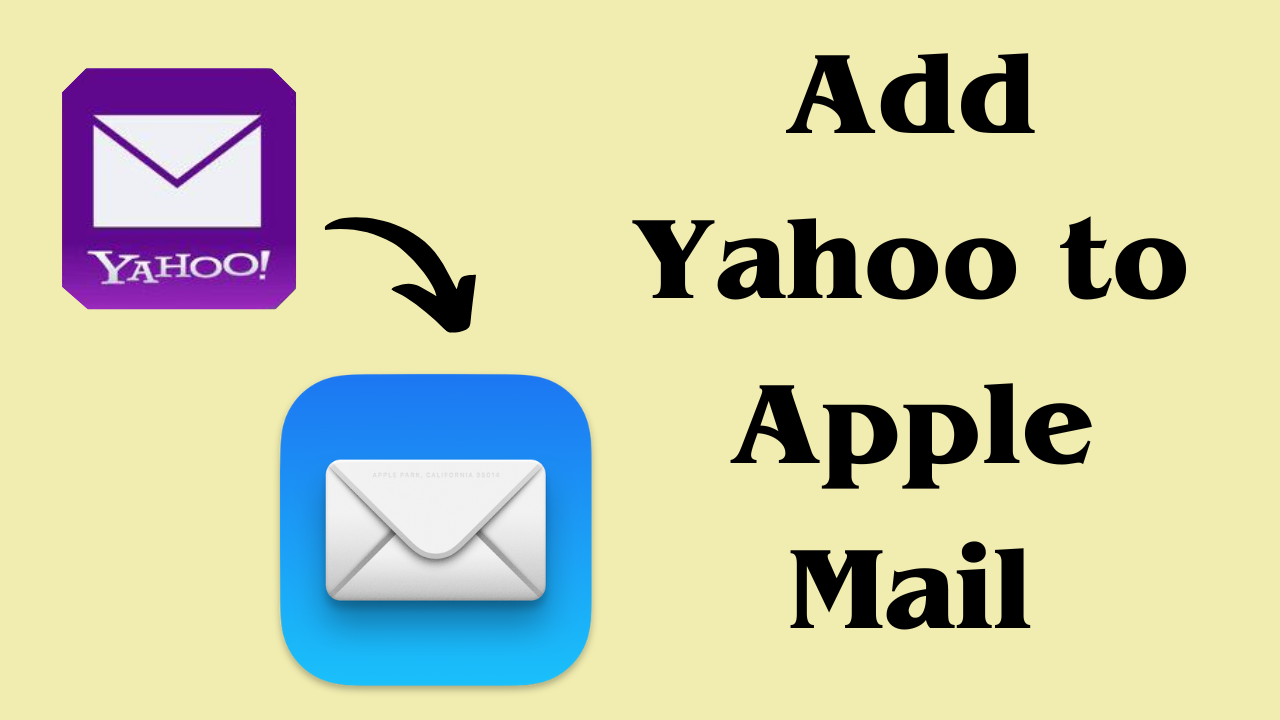 In Synopsis: In the modern era, there are many Mac people who use Yahoo Mail to send and receive mail. But, now they want to add Yahoo to Apple Mail. But users are unsuccessful in doing so, due to which they search Google daily for a solution to accomplish this. Today we have brought some solutions for those users that will be told in the blog, so read the blog till the end to get the solution to your problem.
List of Sections
Now, let us move on to the next part, to know about Yahoo and Mac Mail.
YMail & Apple Mail – Explanation
There are millions of people around the world who use the famous email applications Yahoo Mail and Mac Mail.
The email service provided by Yahoo is called Yahoo Mail. Large storage capacity, spam prevention, and mobile access to your email are just some of its benefits. Yahoo Mail can be accessed through a web browser or through a specific mobile app.
In contrast, Apple Mail is an email client built for its MacOS and iOS operating systems. It's tied to iCloud, Calendar, and Contacts, among other Apple programs and services. VIP Contacts, smart mailboxes, and a unified inbox for multiple email accounts are features available in Apple Mail.
Why Users Want to Add Yahoo to Apple Mail
There are several reasons why users may want to add mail from Yahoo to Apple Mail:
Convenience: Users can access all their email accounts in one place by integrating Yahoo with Apple Mail, making it easy to manage email.
Integration: Users may find it easier to manage their email, contacts, and schedules thanks to Apple Mail's integration with other Apple products and services such as Contacts and Calendars.
Offline Access: By integrating Yahoo with Apple Mail, users can access their email even when they are not connected to the Internet.
Security: To help protect customers' communications and personal information, Apple Mail provides strong security measures such as encryption and two-factor authentication.
Customization: Apple Mail has many customization options, including the ability to create Smart Mailboxes, which can help users better organize their email.
Well, we know about the important thing that is important for us before Yahoo to Apple mail migration. Now we will know about the remedy. So, to start there are two types of methods manual method and automatic method are available. Let us start with the first approach.
Manually Connect YMail to Apple Mail Using IMAP Setup
One of the best ways to sync a Yahoo webmail email account with Apple Mail is through an IMAP server. Follow the steps below if you're transferring from Ymailto Apple Mail or want to manage your Yahoo data in your Apple Mailbox. A Ymail account will be added to Apple Mail.
To start the process you need to first click on Mail and then Preferences.
Then go to the Accounts tab.
To link Yahoo Mail with Apple Mail, click the plus sign now.
Include a mention of Yahoo in the description box. Then type your Yahoo email address in the Email Address field.
Just then type your name in the Full Name field.
Now, you need to fill the respective boxes with the information listed below:

Server for receiving mail: imap.mail.yahoo.com
Login Name: Please enter your ymail id and password Y! Mail account password.

After clicking on the Advanced tab, put 993 in the Port box.
When you close the Mail Preferences window, a new window appears. To configure the Yahoo account settings in the email client, you must click Save.
Finally, the Apple Mail application lets you access your Y! mail message.
For those who wanted to convert their YMail data manually to Apple Mail, we have given the manual method above, now we are going to tell you about a solution in the lower part, with the help of which users can easily solve their problem. let's see. 
Automated Solution to Add Yahoo to Apple Mail
There are many users who want their data to be converted from one place to another safely and without losing data, then those users are advised to use this YAHOO BACKUP TOOL. By transferring data from Yahoo to Apple, this tool will make it quite simple for you to find a solution. IT experts developed this tool, making it simple to use for both technical and non-technical users. Additionally, it is incredibly dependable and helpful and has a really appealing user interface.
Click Here to Install this Utility:
How to Perform Utility
Download and run the software on your local system to start adding process.
Then enter the "Account Credentials" for the "Yahoo Mail" account. Then click on the "Login" button.
Now choose "MBOX" as your output file format.

Choose the last "Destination Location" by selecting the "Browse" option, and then click on the "OK" button.
Tap the "Apply Filters" button, then click the "Start" button to begin the process.
Best features of this utility
You can use this tool to create a backup of your Yahoo emails in PST, PDF, MSG, MBOX, and EML formats for Windows OS.
The following email formats are also available for receiving Yahoo Mail email on Mac OS: HTML, TXT, CSV, EMLX, and MHT.
It provides an option to back up only specific emails using date-based email filters.
The best functionality is the ability to download Yahoo Mail to the computer and any attachments from the Yahoo Mail account.
Yahoo email can also be backed up from each folder for both single-user and multi-user accounts.
Users have access to an advanced option that allows them to store attachments to disk for PDF writers.
Wrap-Up
We told you in this entire write-up how you can add Yahoo to Apple Mail through two solutions manual and automated. On the surface, we have also told you some recipes and some benefits. If you want to complete this process through the free method, then you should use the above method, if you want to complete this process without losing data, then you should use an automated solution.