CorelDraw GMS Password Recovery Software
Vibrant Tool to Remove & Recover CorelDraw GMS File Password
Instantly Removes Password From CorelDraw VBA Macro
NO Password Character Limitation – Recover Unlimited
Provide Extensive Support to All CorelDraw Versions i.e. x4, x5, x6, x7, and x8
Advanced Functionality to Reset OLD password and Allows to Generate Newer one.
Allows to Recover Multilingual Passwords
Support All Windows Operating System i.e. Windows 10, 8, 7 and so on.
Supreme Features & Benefits of CorelDraw GMS Password Recovery Software
Corel GMS Password Remover - Screenshots
CorelDraw GMS Password Recovery Tool - Specifications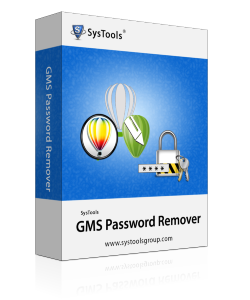 Size: 412 KB Version: 2.0

System Specifications
Support: Windows 10 & All below Windows Operating System Version.
Processor: 1 GHz Processor (2.4 GHz is recommended).
RAM: 512 MB of RAM (1 GB is recommended).
Hard Disk Space: 20 MB of free hard disk space.
Supported Editions
Microsoft Windows – 2000, 2003, 2008, XP, Vista, or Windows 7/8/8.1,10,10.1 2008/2012 (32-bit & 64-bit).
CorelDraw Application – x4, X5, X5, X6, x7, x8
CorelDraw VBA Password Remover - FAQ's
What Clients Say - GMS Password Recovery Tool