The Next Window Open up with two options
Select Version of OST file
Split Option
In the Split Option, Four Options are given to Split OST file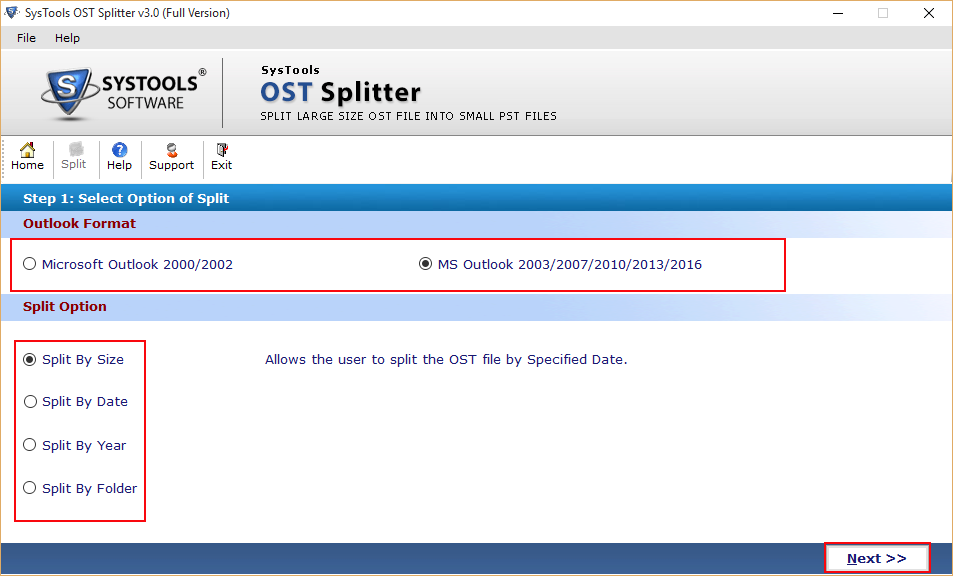 When You Select Split by Size Option then Following Windows Open up. You can split OST file according to the size of OST file.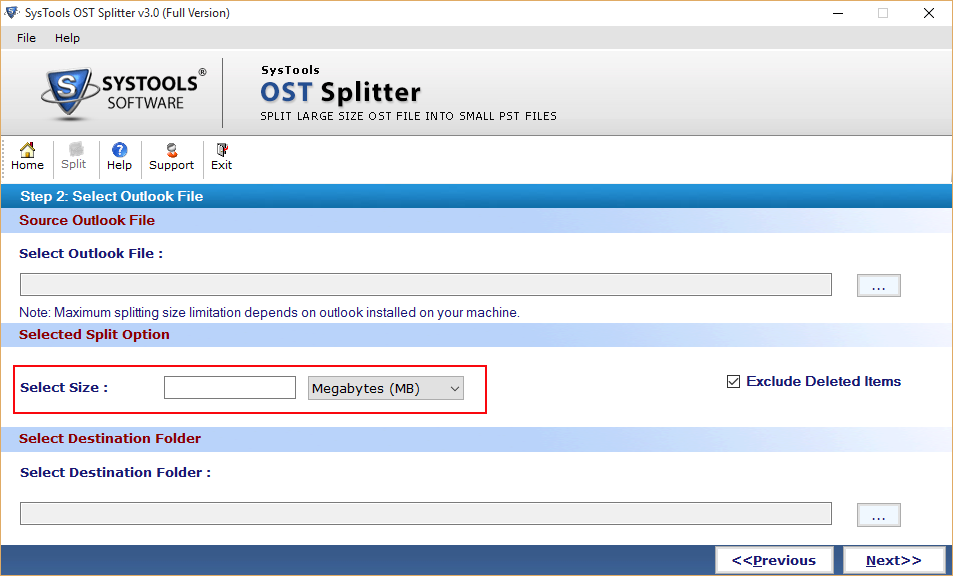 You can use Split by Date Feature to Split OST file as per date range.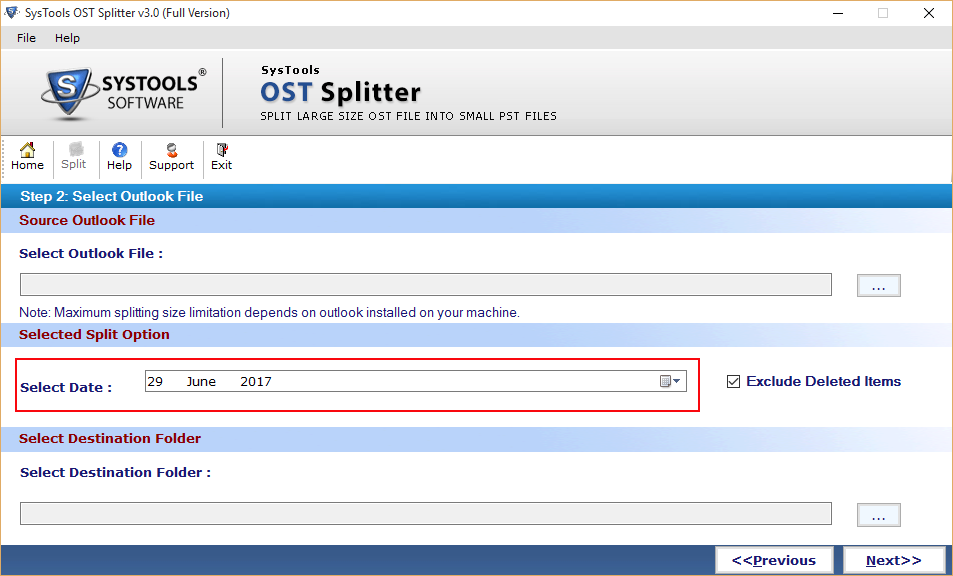 Split by Year option will help in case you want to split OST by specified year.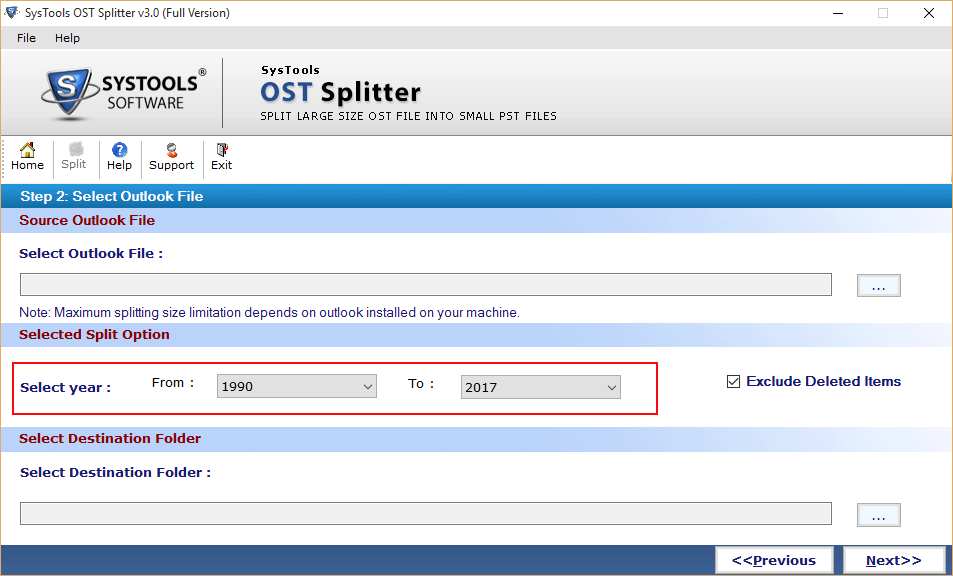 The Folder split option helps you to create the Separate file for each folder contained in OST File.