Pen Drive Deleted Data Recovery tool Working Steps
Install Pen Drive Deleted Data Recovery Software After installing program display with list of entire attached pen drive and memory cards.




Pen drive Deleted data recovery Software having a refresh view option, which enable you to display recently attached pen drive/Memory card without closing the program.




Tool gives you two data recovery option like: Scan and Formatted Scan
Scan : scan for Shift Deleted, Normal Deleted and Corrupted Data.
Formatted Scan: Its for Formatted data



Now, Tool will start scanning and display the percentage.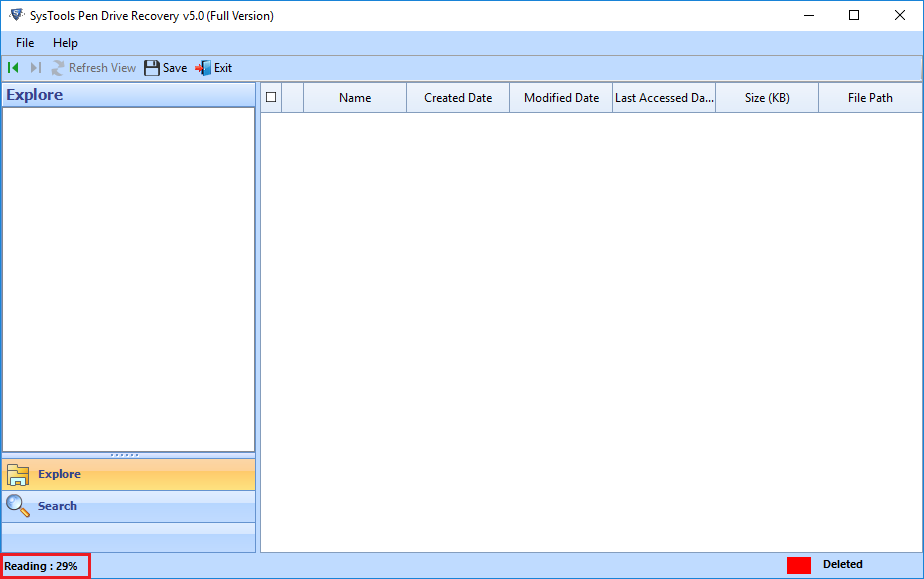 Now the utility will list entire recovered folder into left side and highlight the folders which contains data. Simply explore the folder and view data into right side of the software. Tool will highlight the Permanently deleted data by red colour.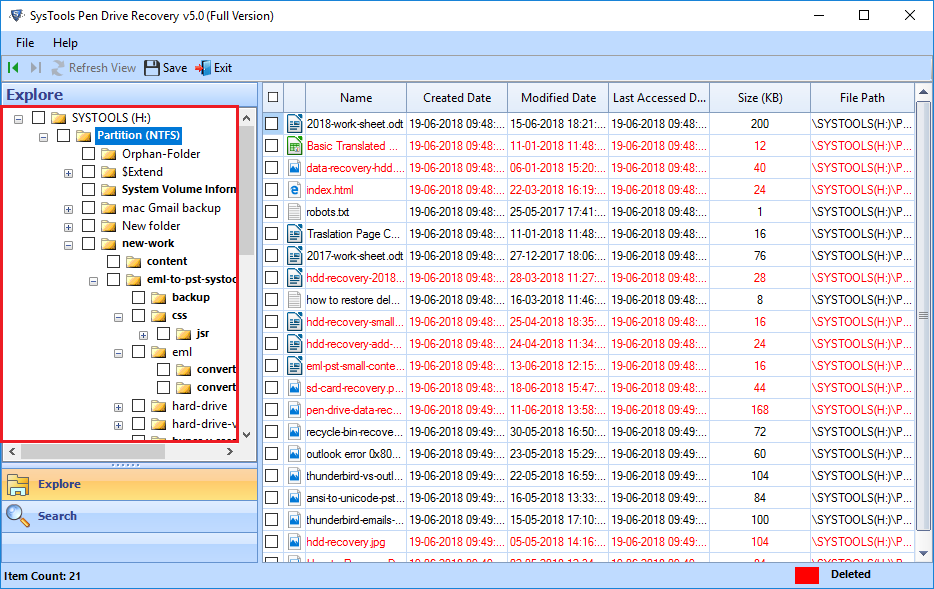 The tool gives two option to save the restored data i.e. either save chosen data or complete recovered data.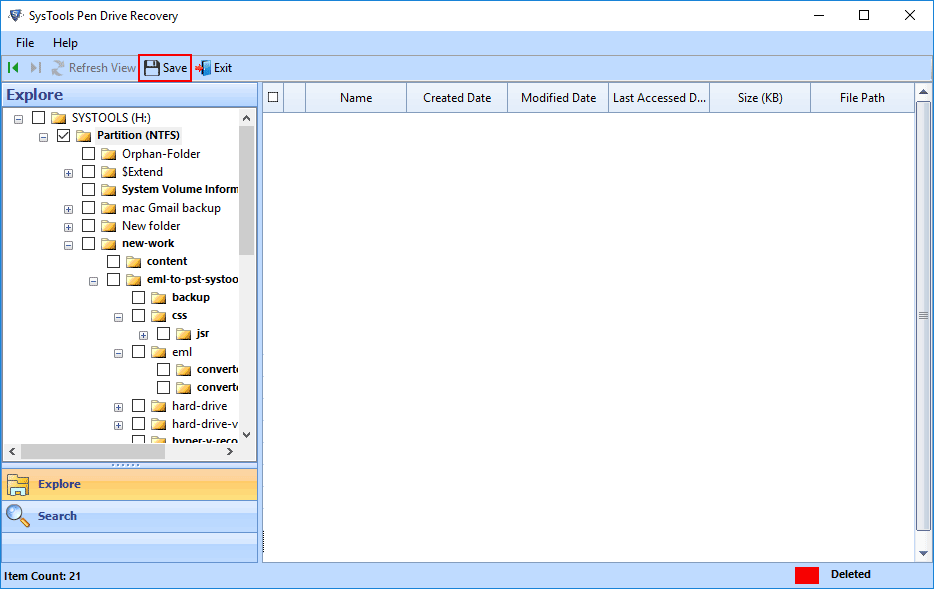 Program give the location to save the resultant data. users can also create new folder.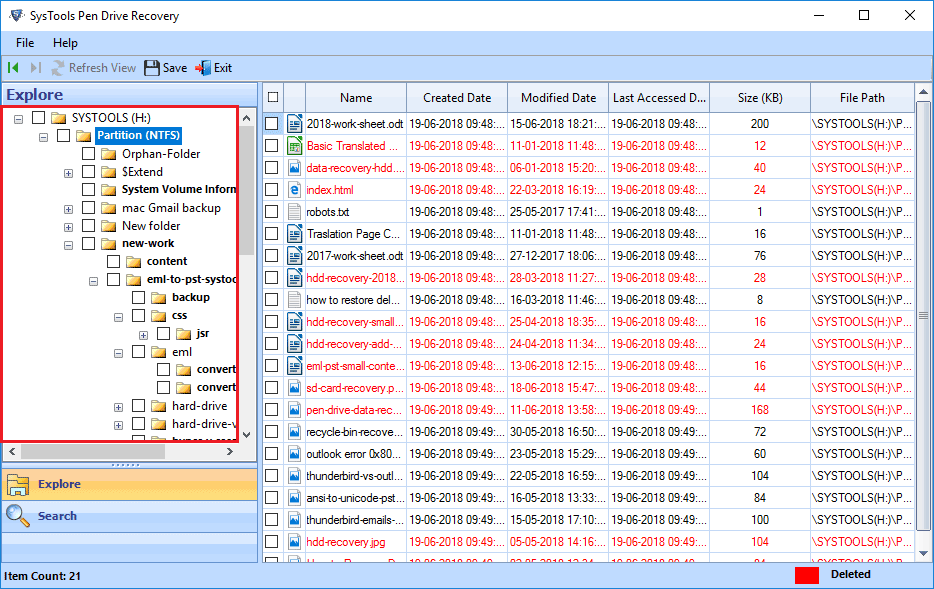 Save the recovered data at desired location on the local storage.