SQL Database Recovery Tool
Professional Tool to Recover Data From Corrupt or Inaccessible SQL Database
Repair corrupt SQL Database File
Retrieve data from damaged SQL Database File .i.e. *MDF
Provides Two Modes for scanning i.e. Quick, Advance.
Export Recovered data to SQL Sever 2014 or in SQL server compatible scripts
Support SQL Server Files of 2014, 2012, 2008, 2004, 2000
Recover SQL Database items such as Triggers, Stored Procedures, Rules, Functions & Tables.
Allows to Export data with the schema or without schema data.
Autodetect SQL Server file(*.mdf) version along with secondary database file (*.ndf)
Preserves the integrity of SQL files after the completion of the procedure.
Essential features of SQL Database Recovery Tool
Recover Corrupt Database Using SQL Recovery Tool- Screenshots
Perform Database Recovery Using SQL Recovery Tool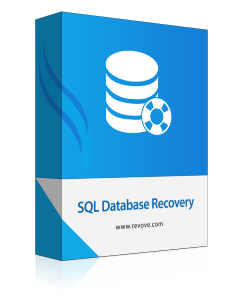 Size: 6.5 MB Version:6.3

System Specifications
Support: Windows 10.1 & all below versions of Windows.
Processor: 1 GHz processor(2.4 GHz is recommended).
RAM: 512 MB of RAM (1GB is recommended).
Disk Space: 25 MB of free disck space.
Microsoft Windows – 2000, 2003, 2008, XP, Vista, or Windows 7/8/8.1/10, 2008/2012 (32-bit & 64-bit)
SQL Server – SQL Server 2000/2005, SQL Server 2008, SQL Server 2008 R2, SQL Server 2012/2014/2016
SQL Database Recovery Tool Faqs
Client Testimonials- SQL Recovery Tool
SQL Database Recovery Tool- Order NOW
Magnificently Repairs & Recover Corrupt SQL Server Database
---
Features
Demo Version
Full Version
Add MDF/NDF File
Progressive Scan Mode
Preview & Analyze SQL File Content
Option to Save Scanned MDF file
Support SQL Server versions 2014, 2012 & other below versions
Recover and save whole data from MDF File
Export Recovered Data to SQL Server Database
Price
FREE
$

129

Download

Purchase